Human Hair Ponytail Extensions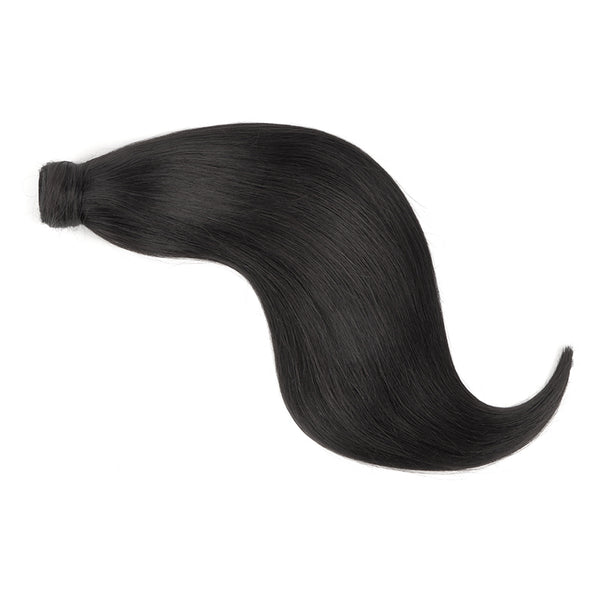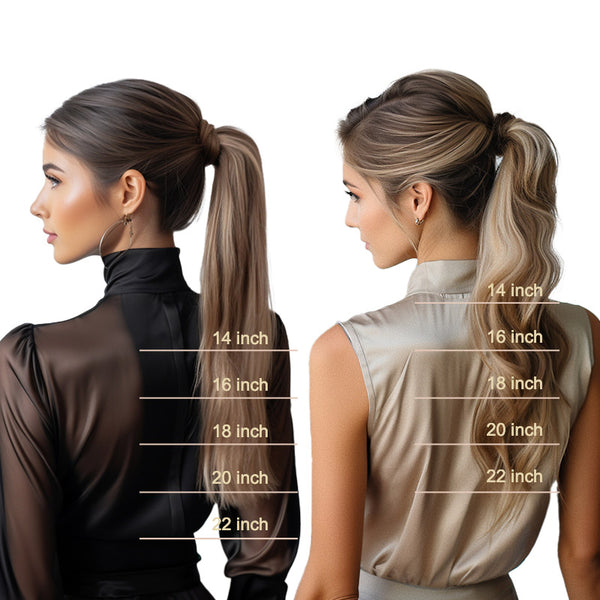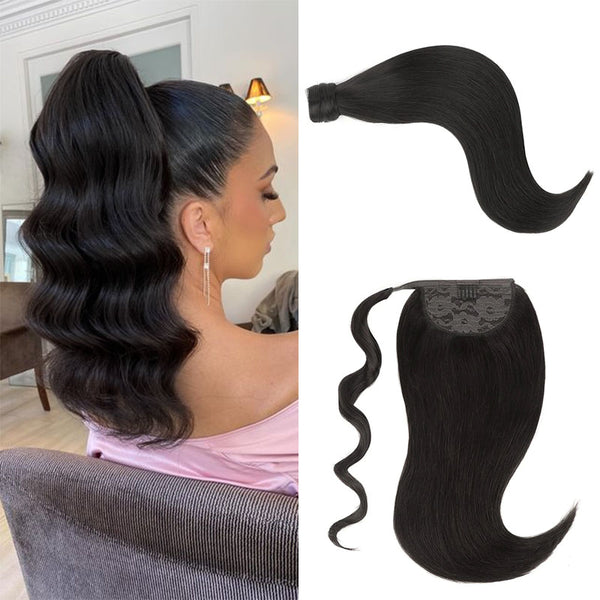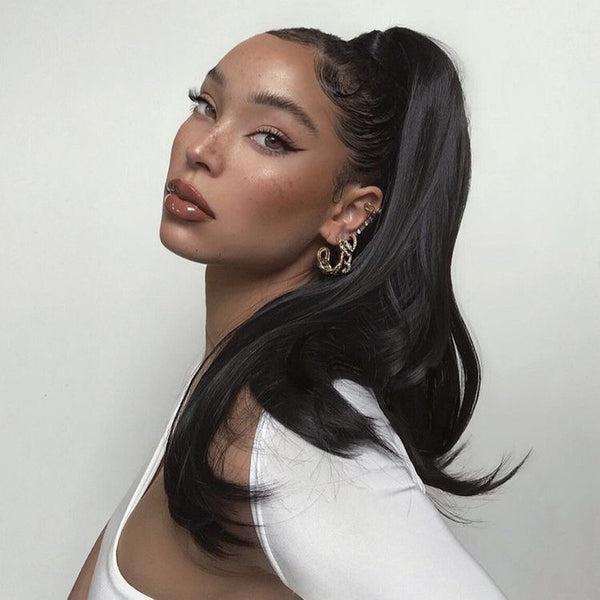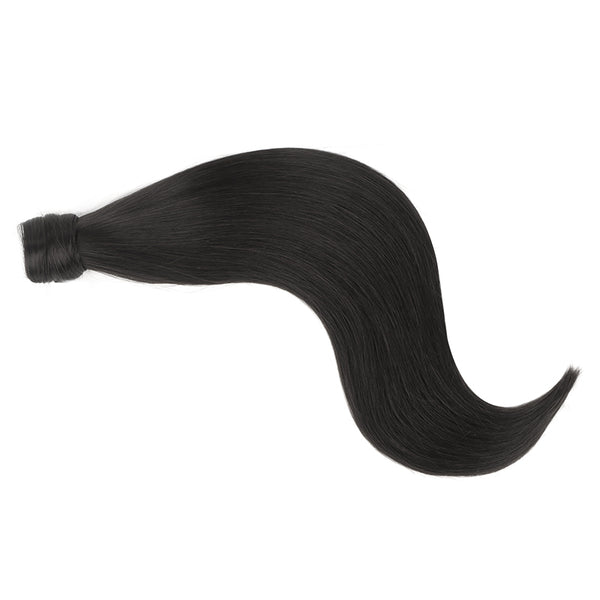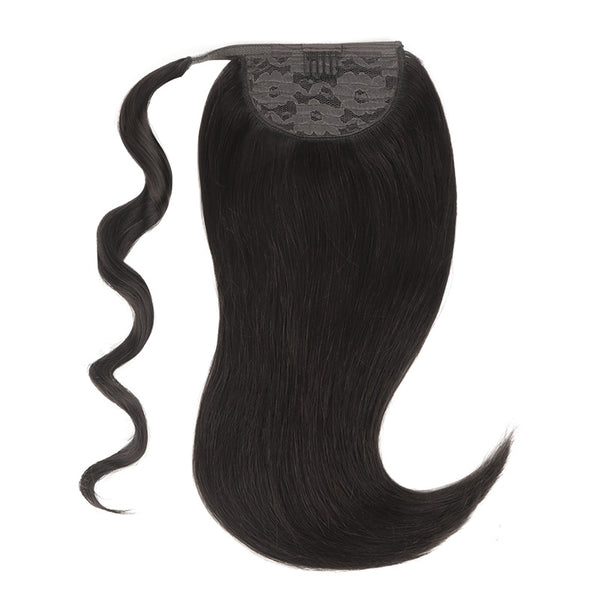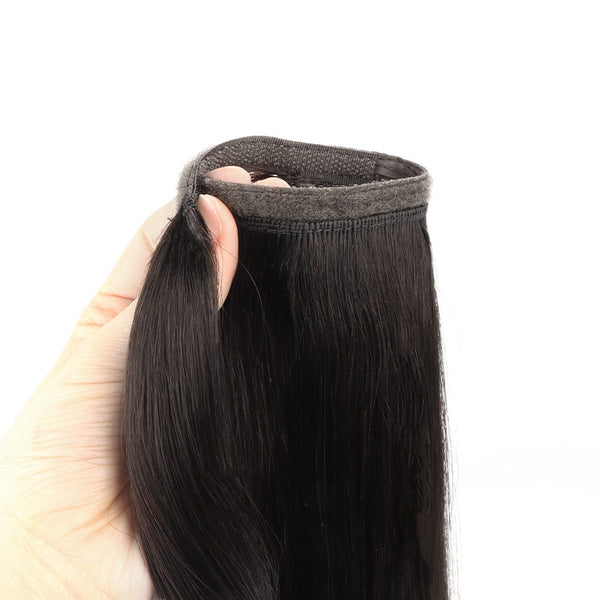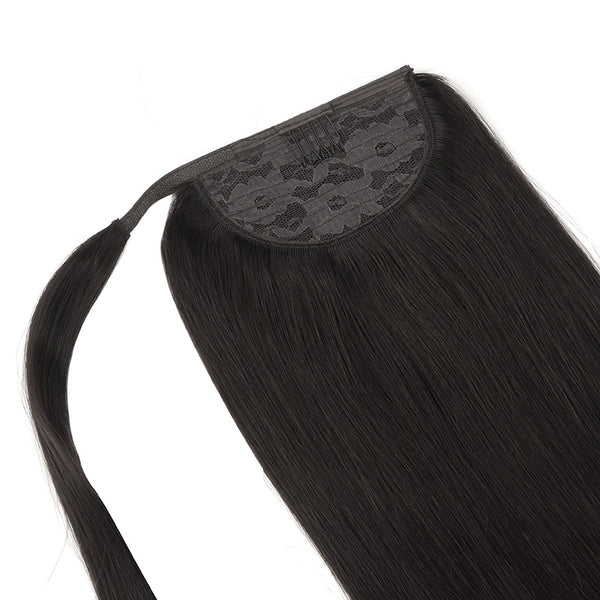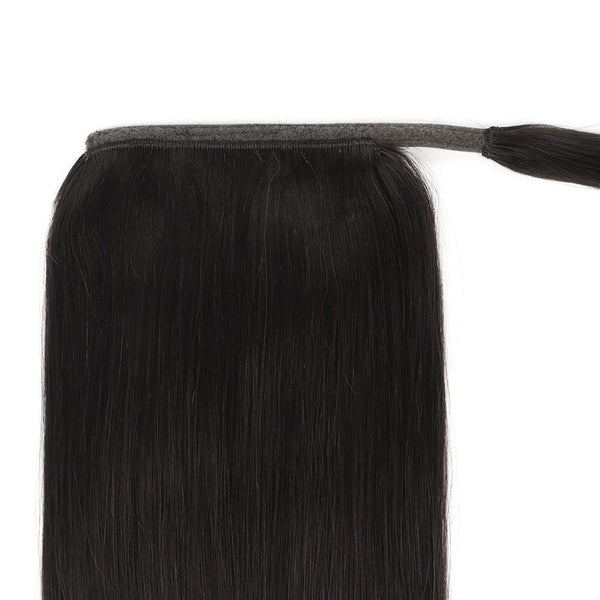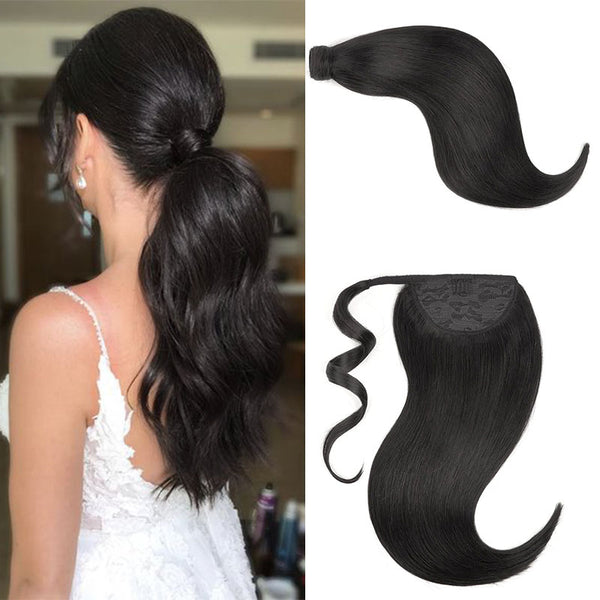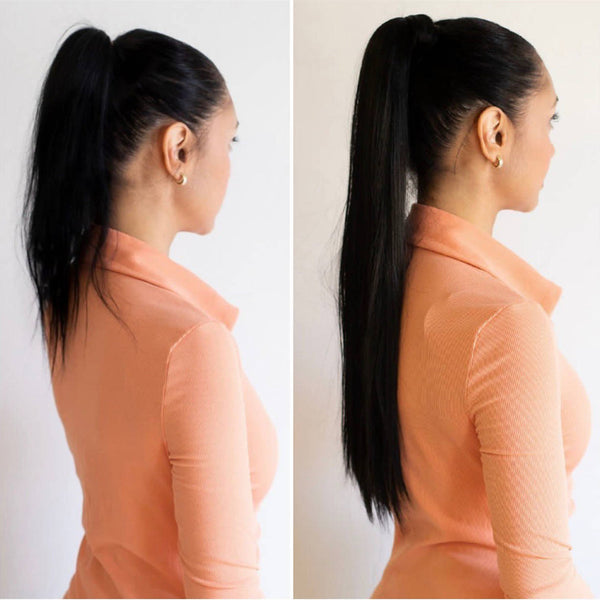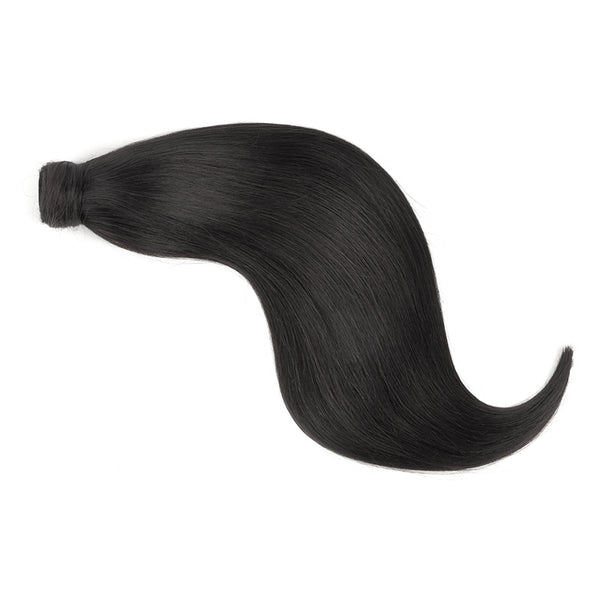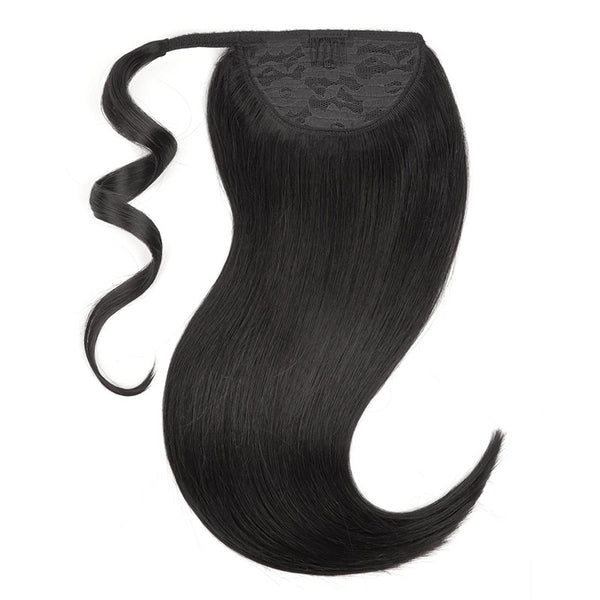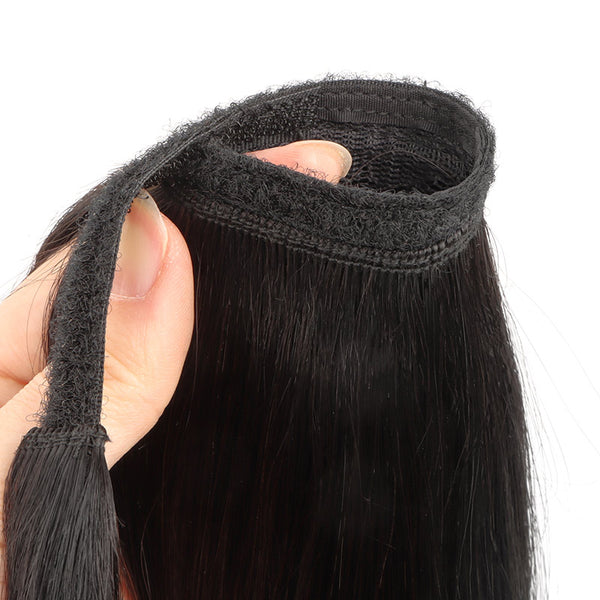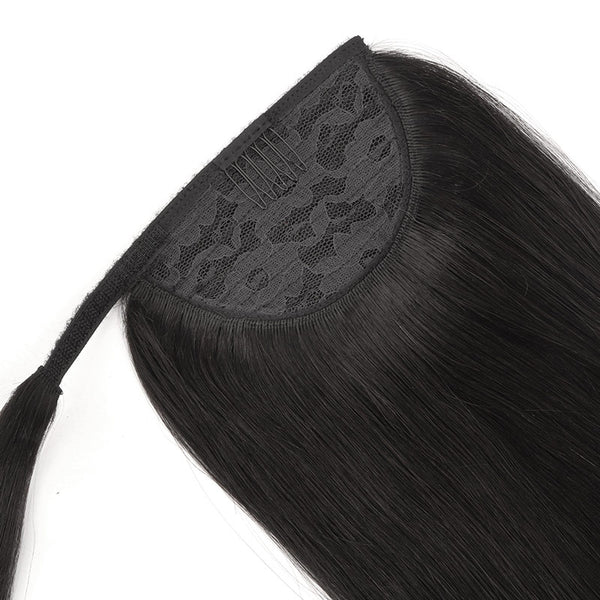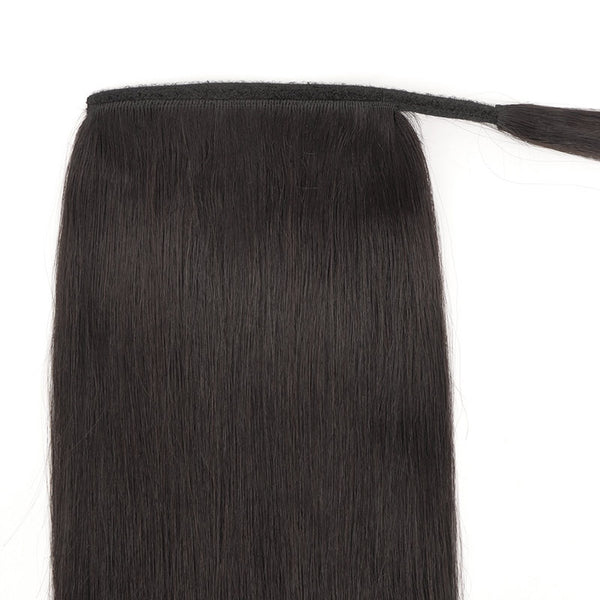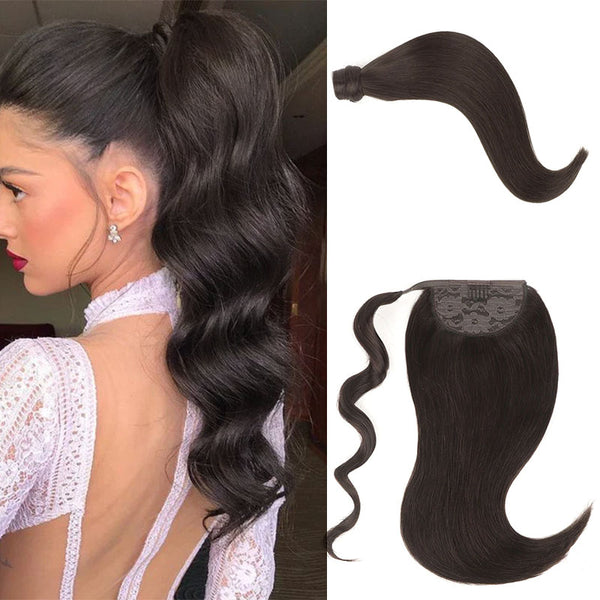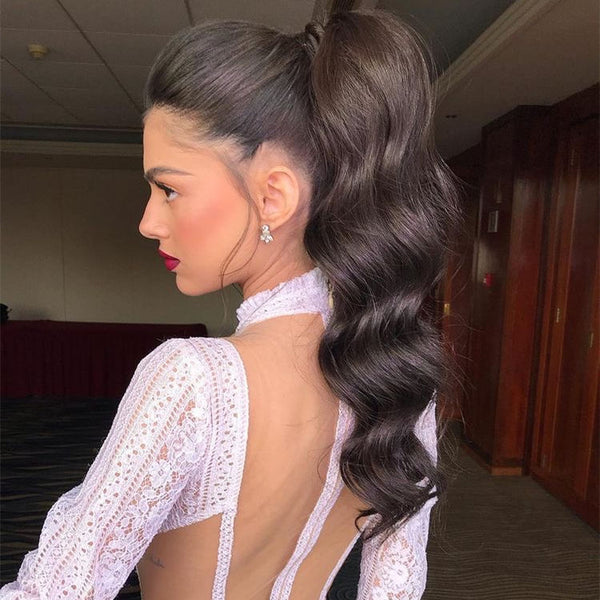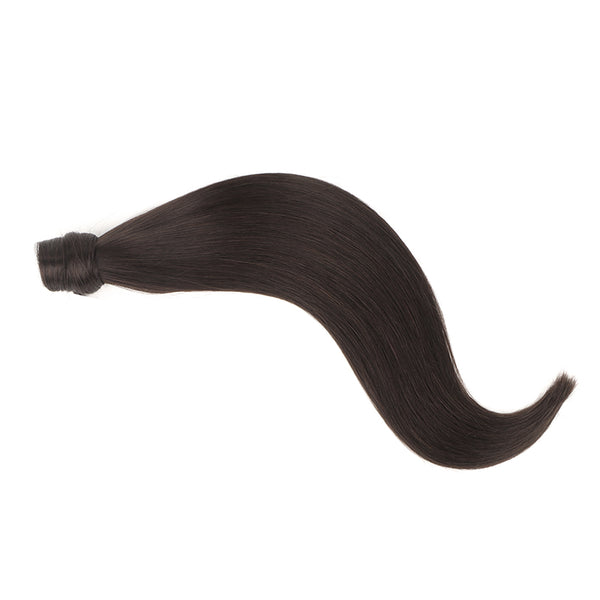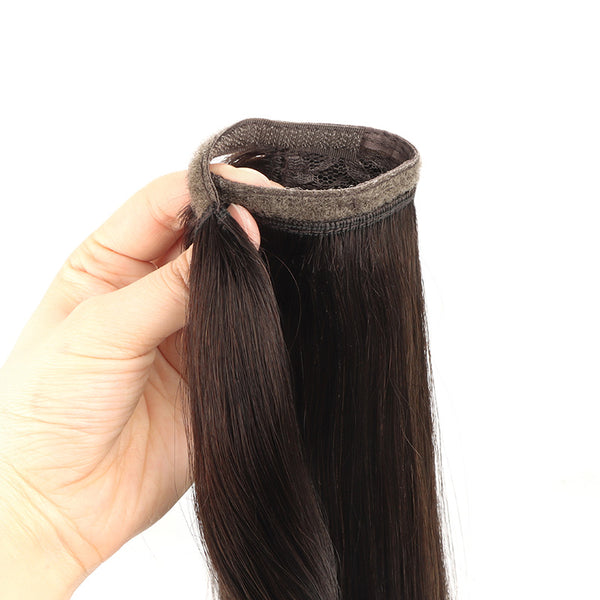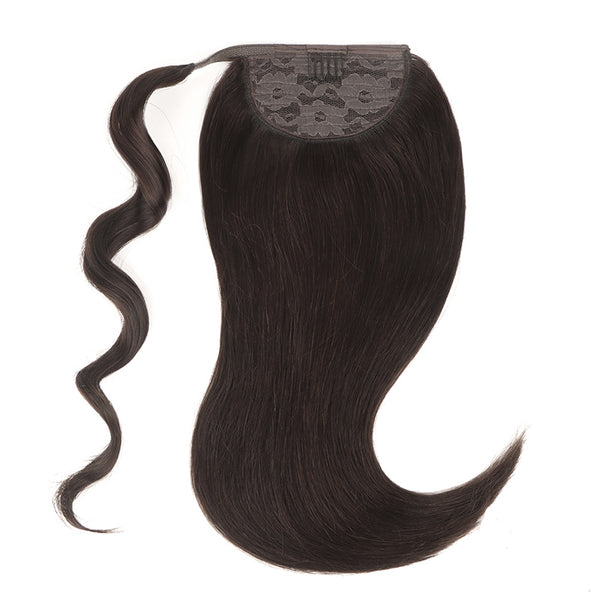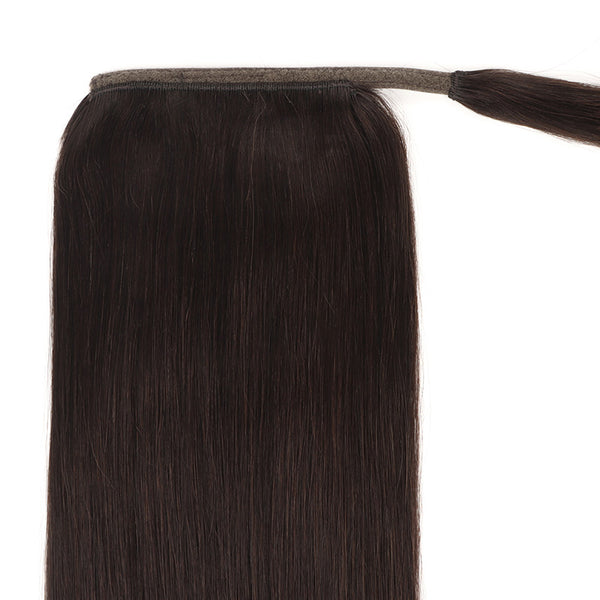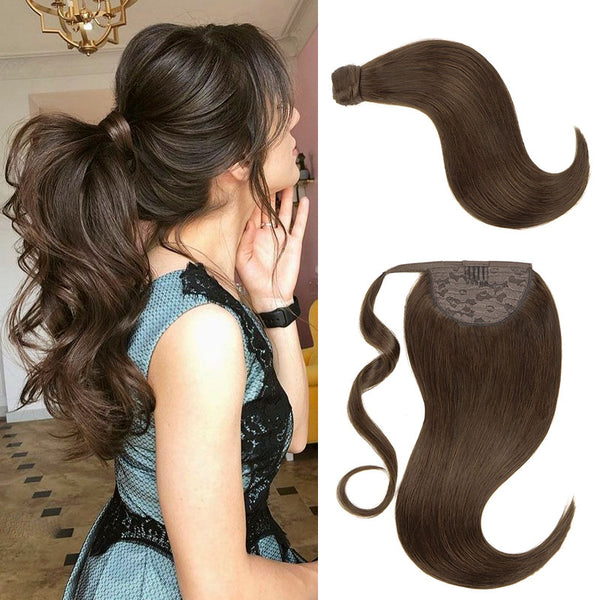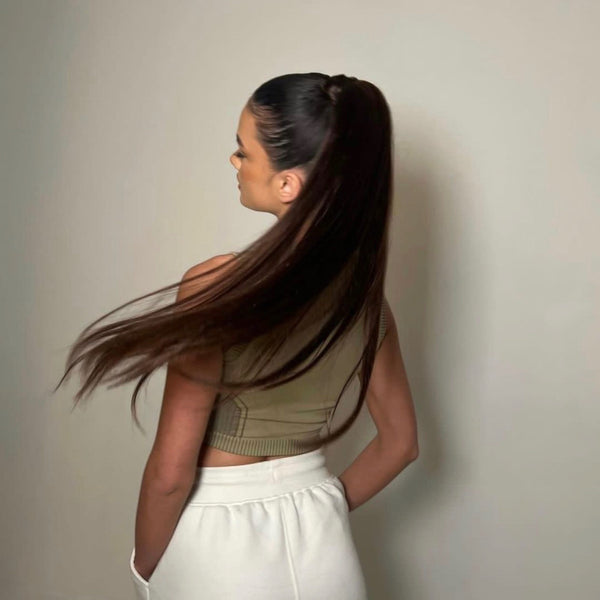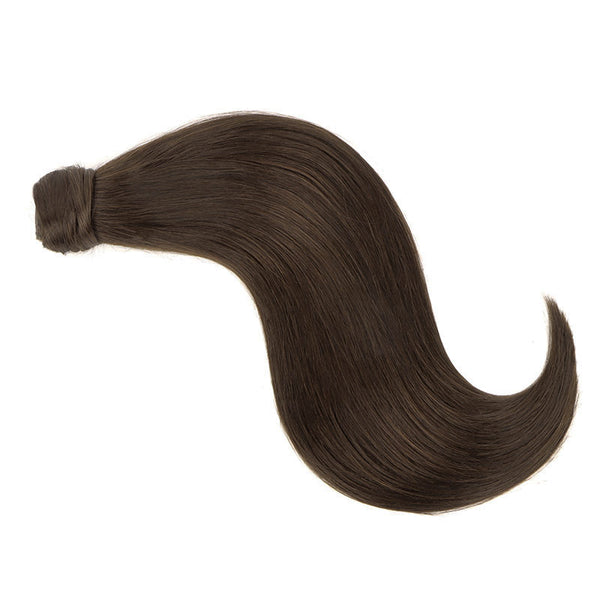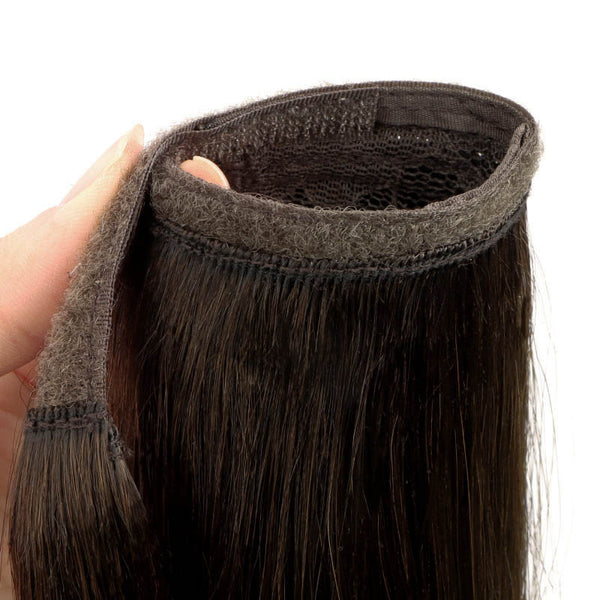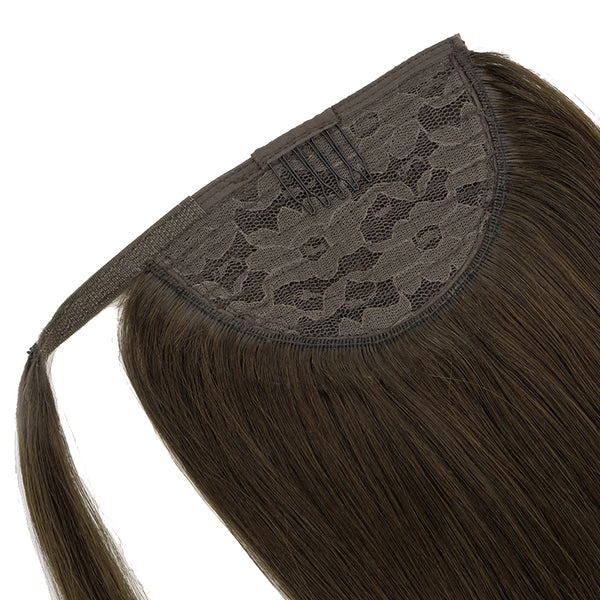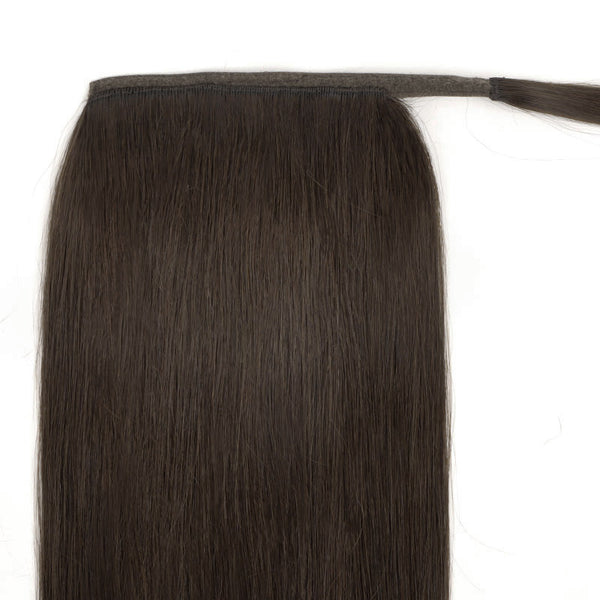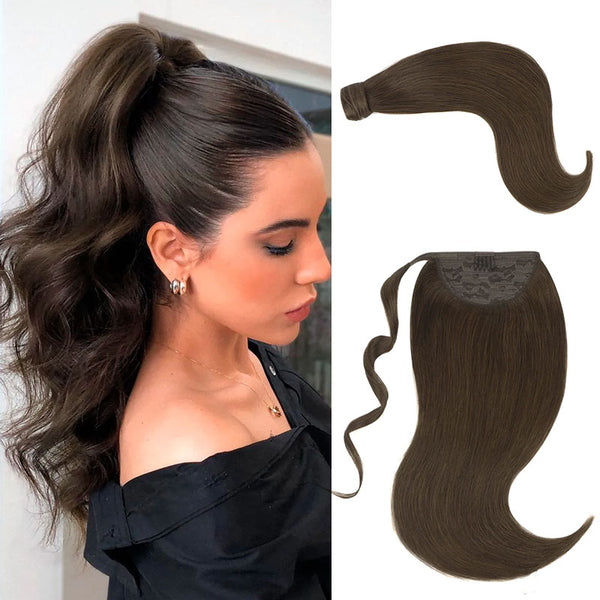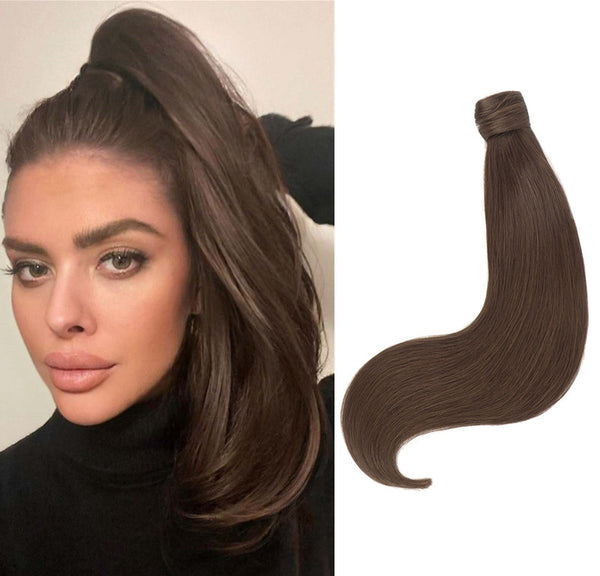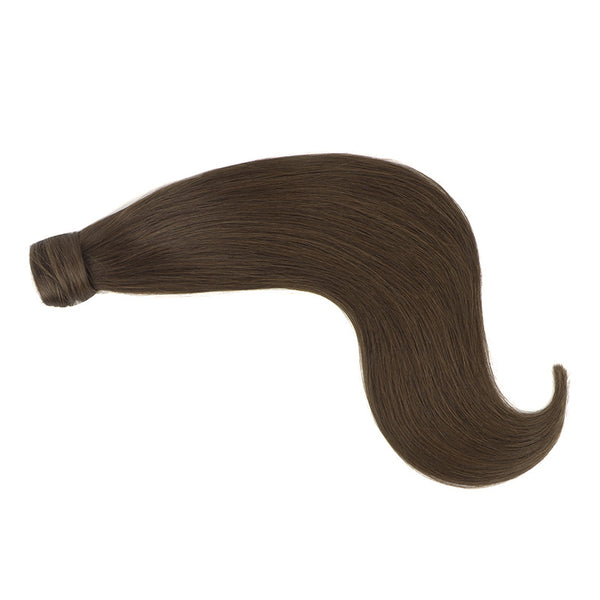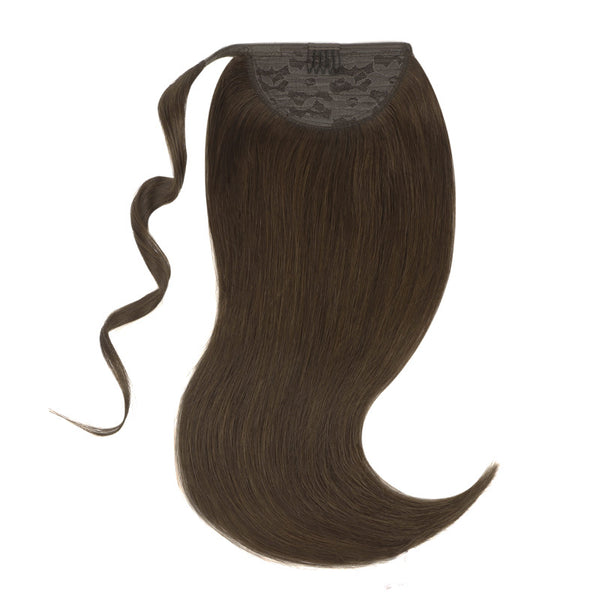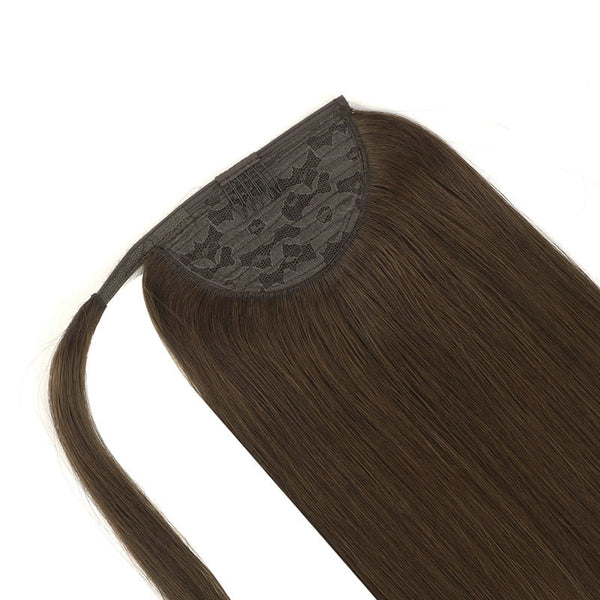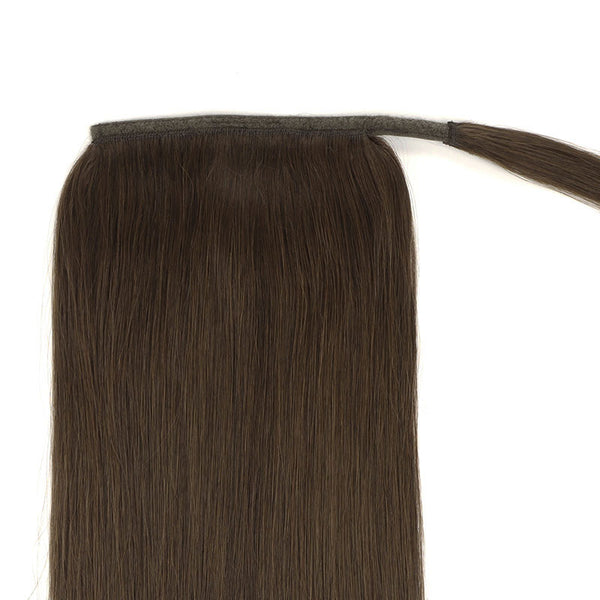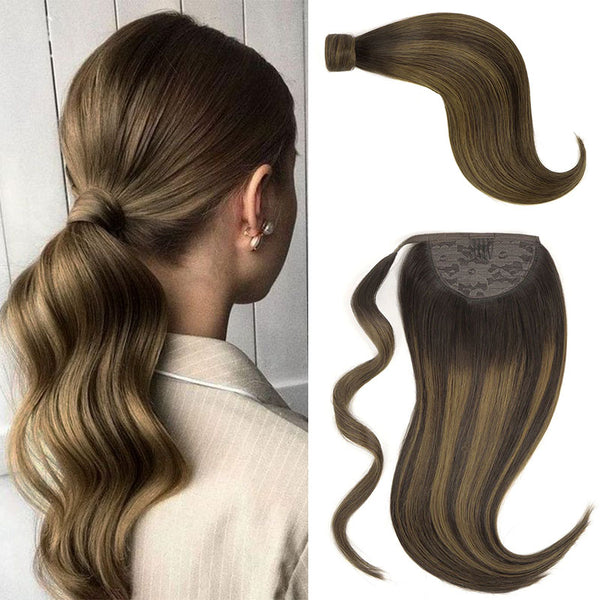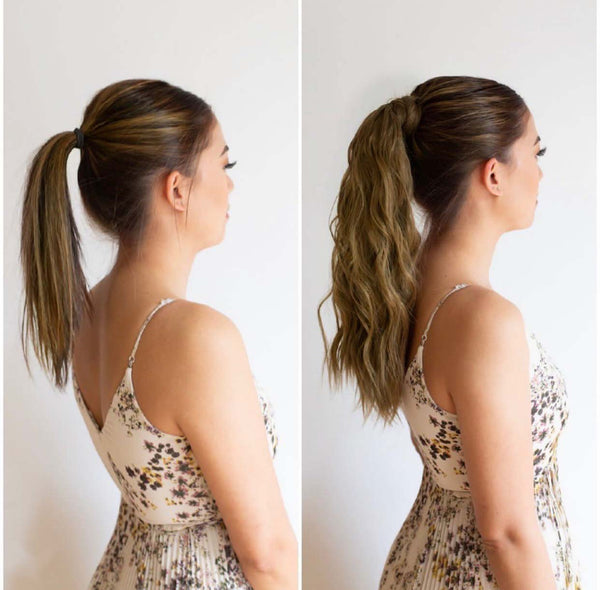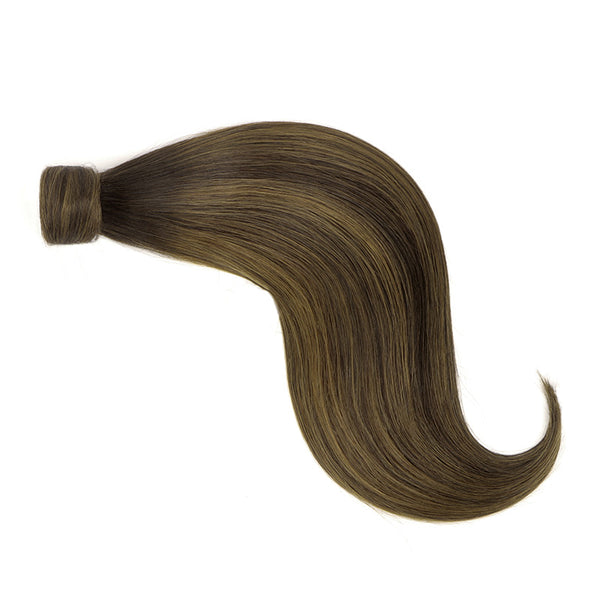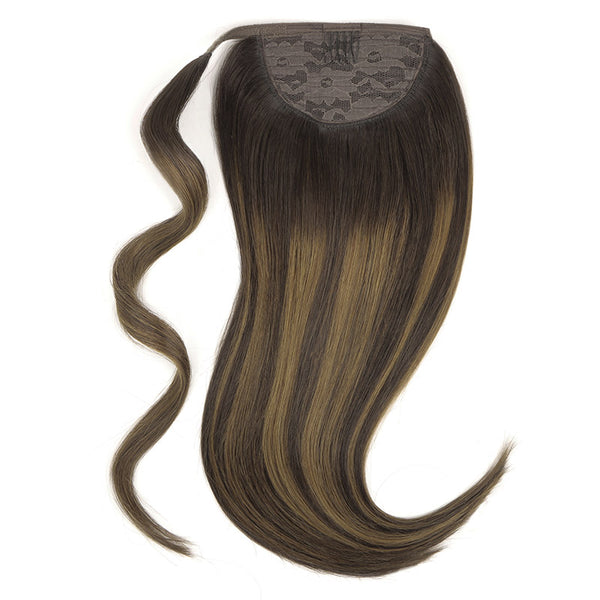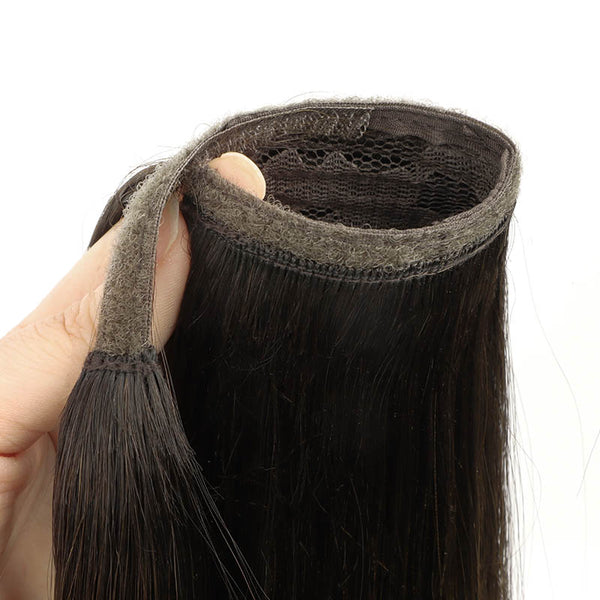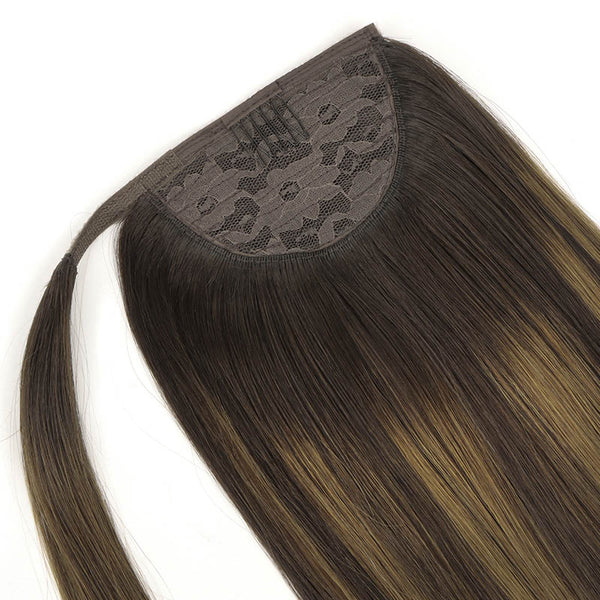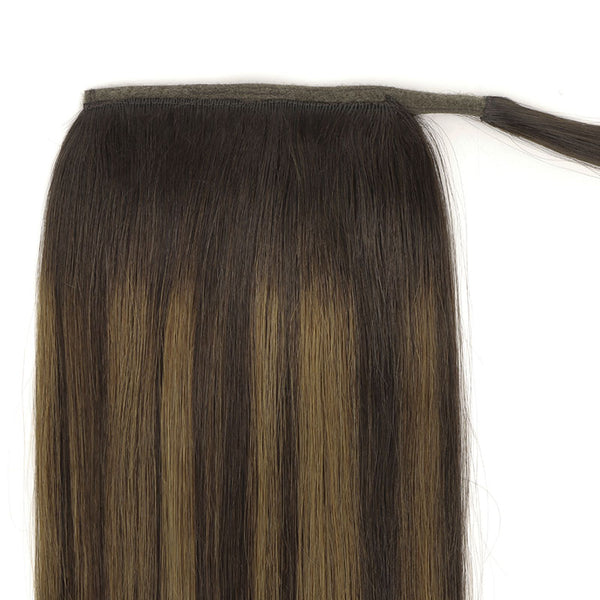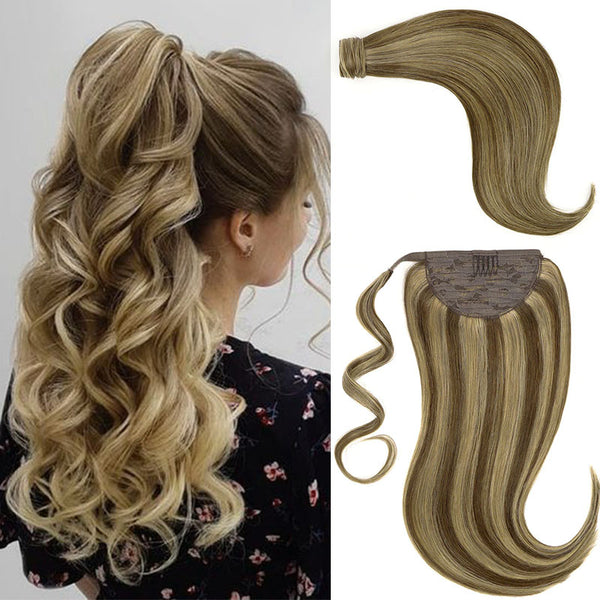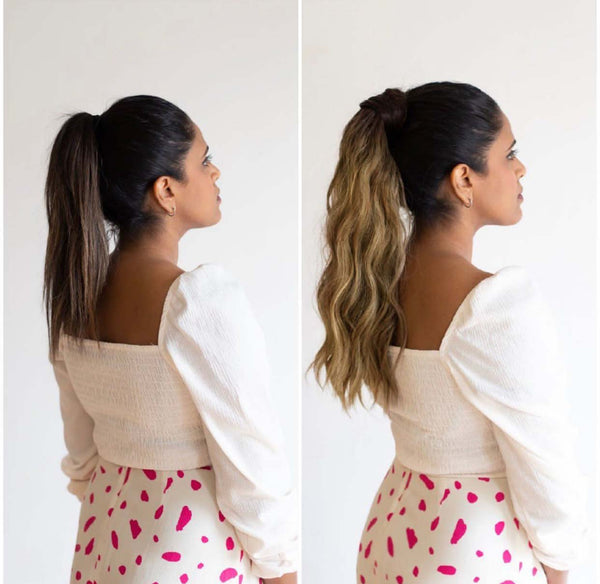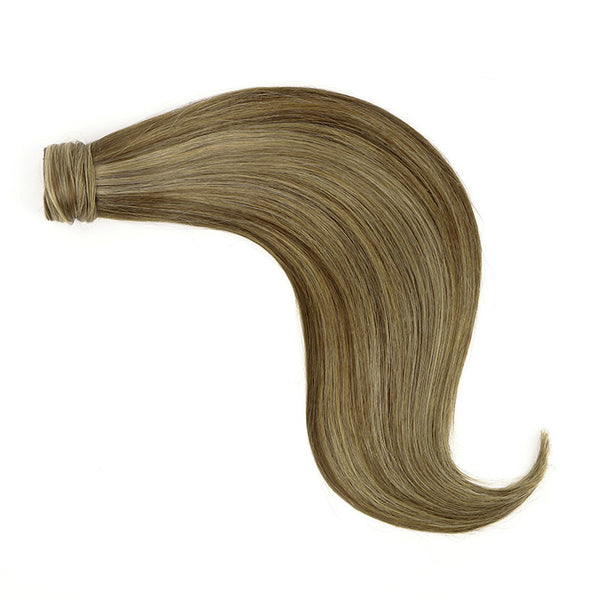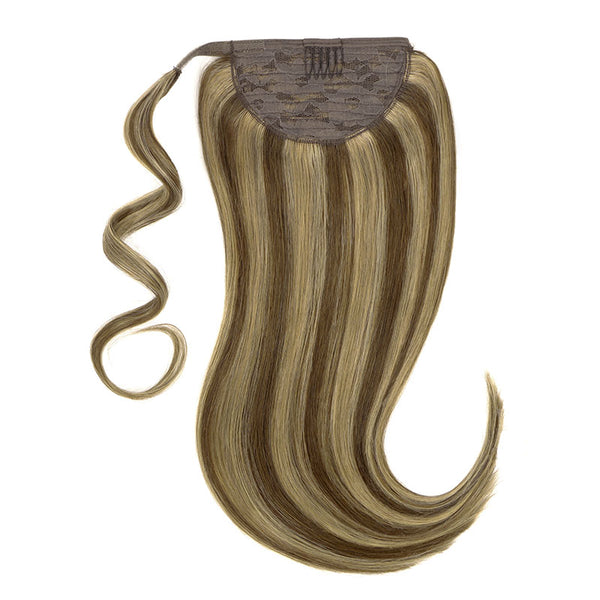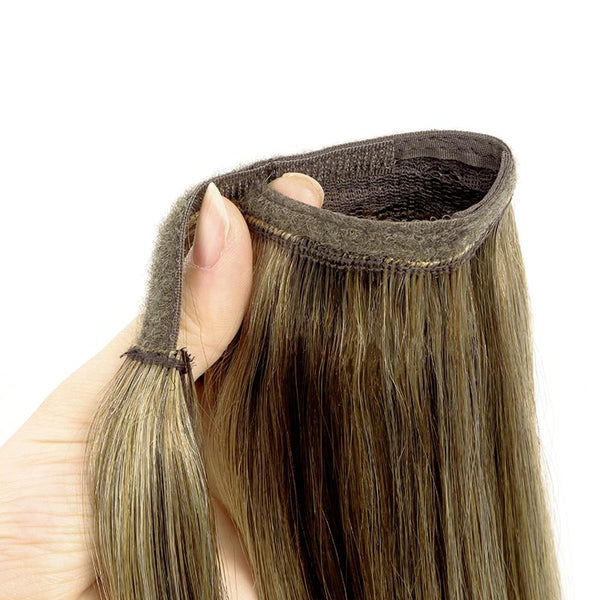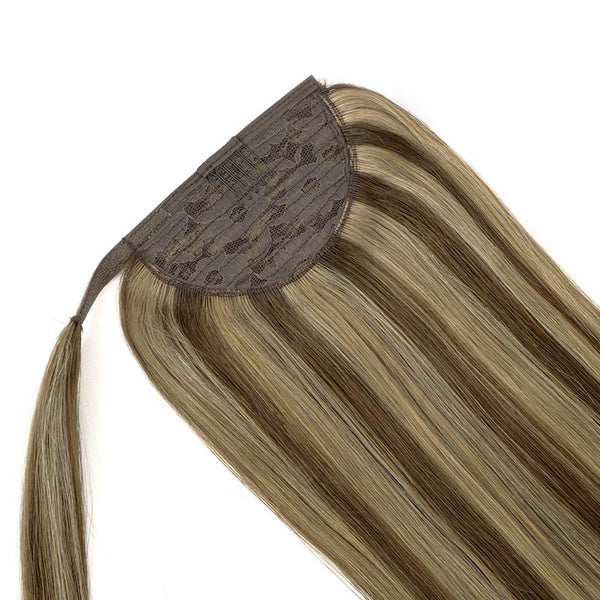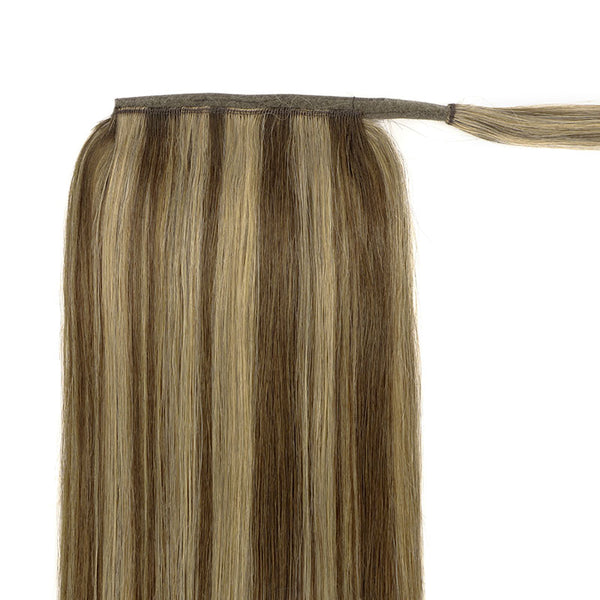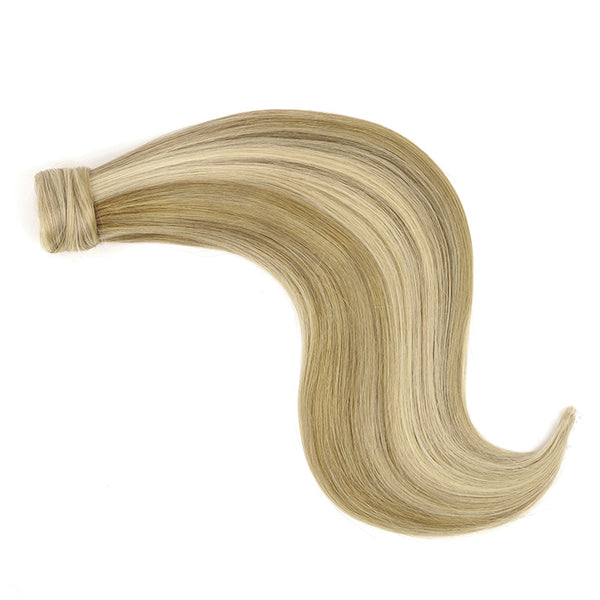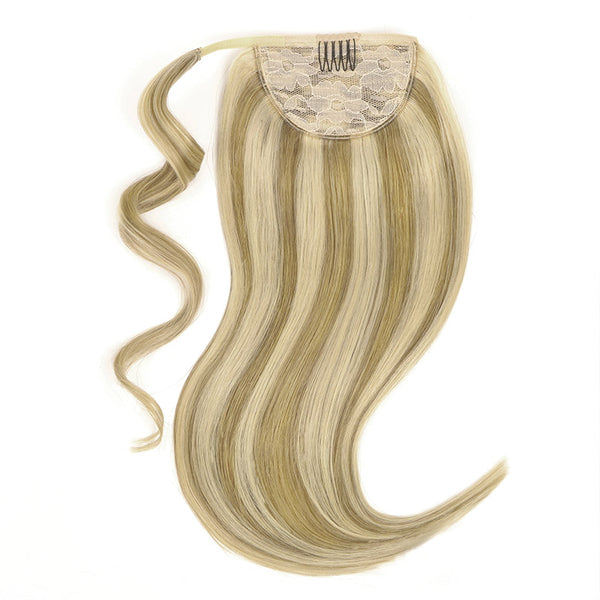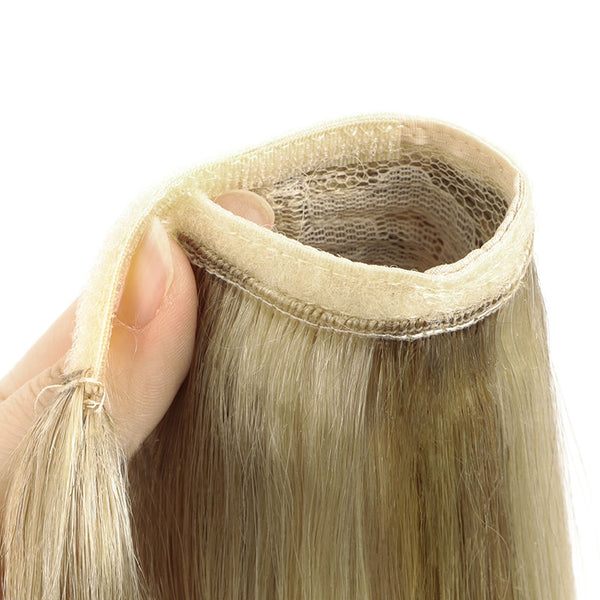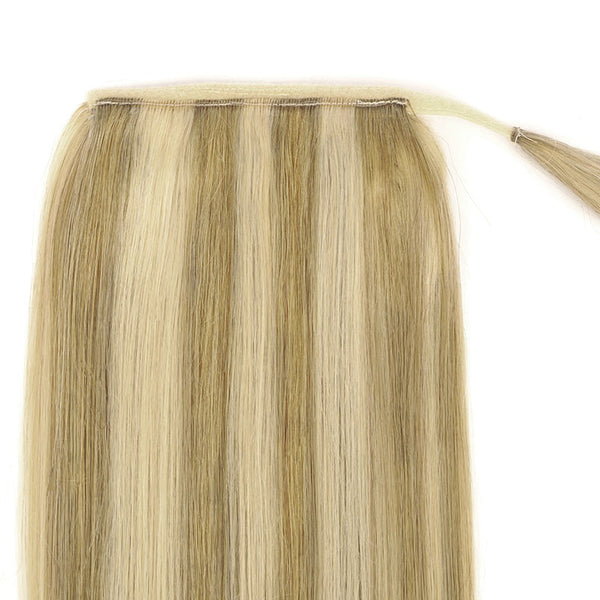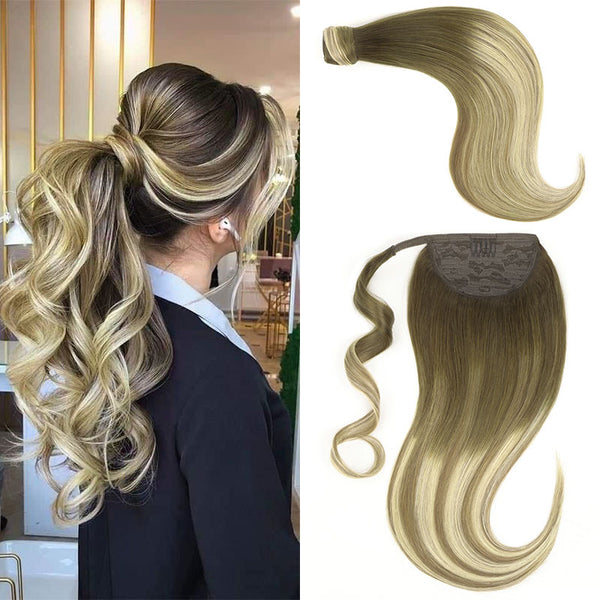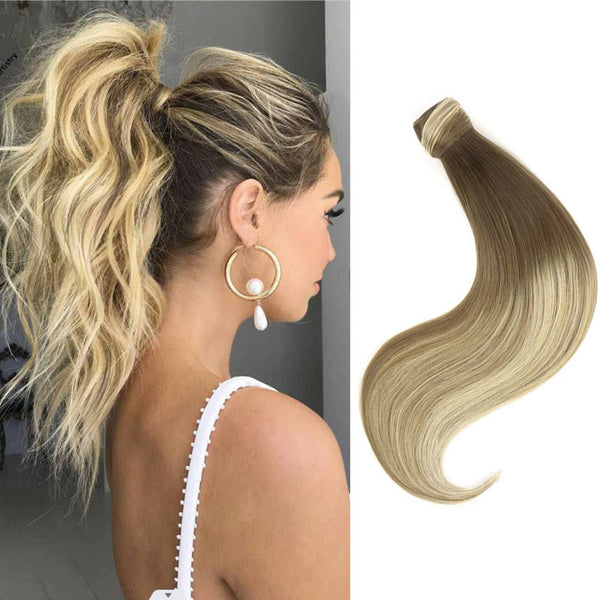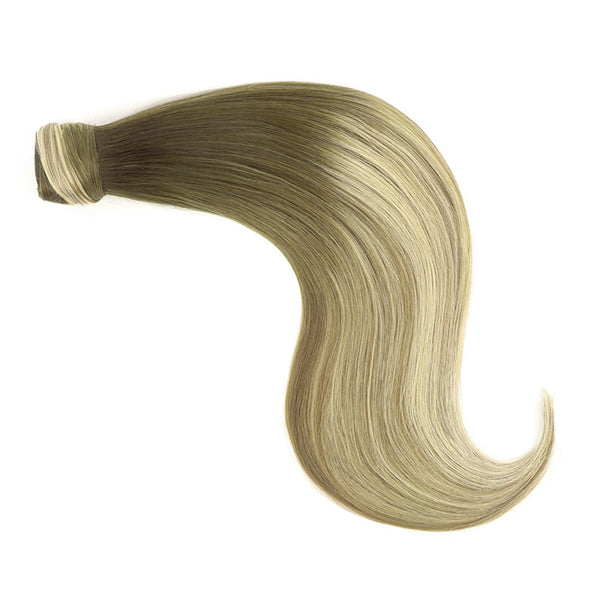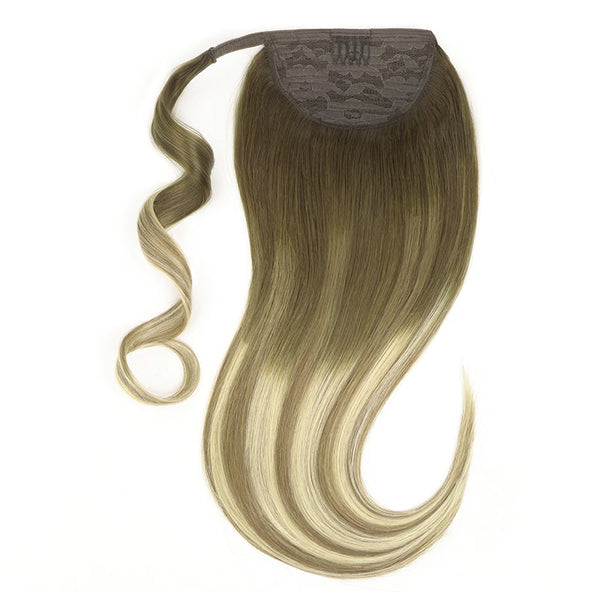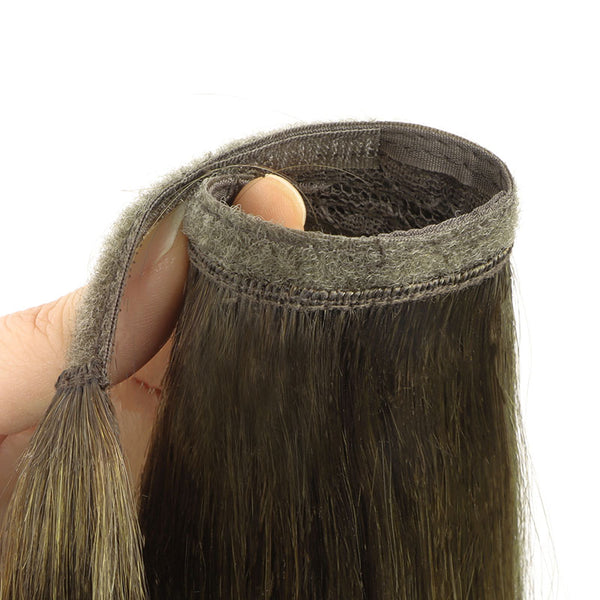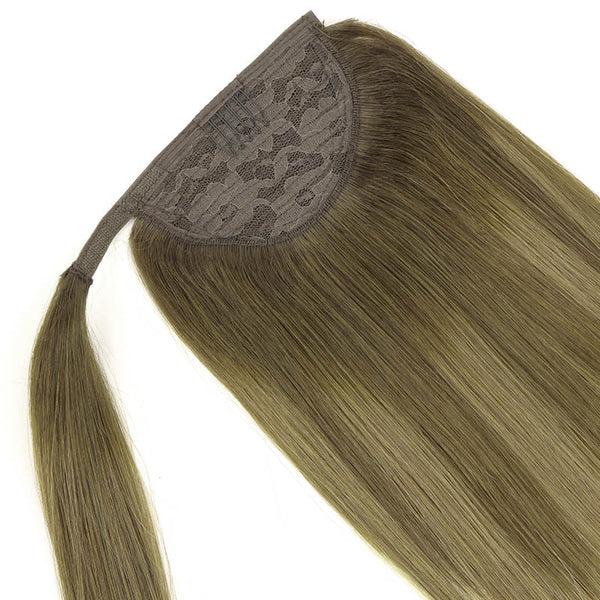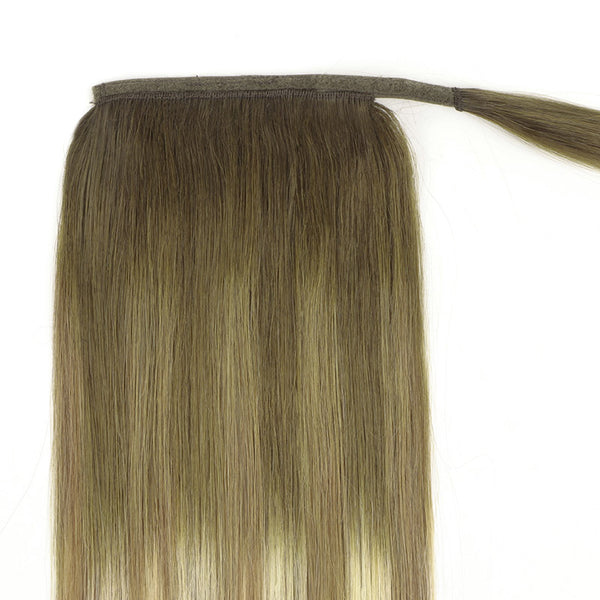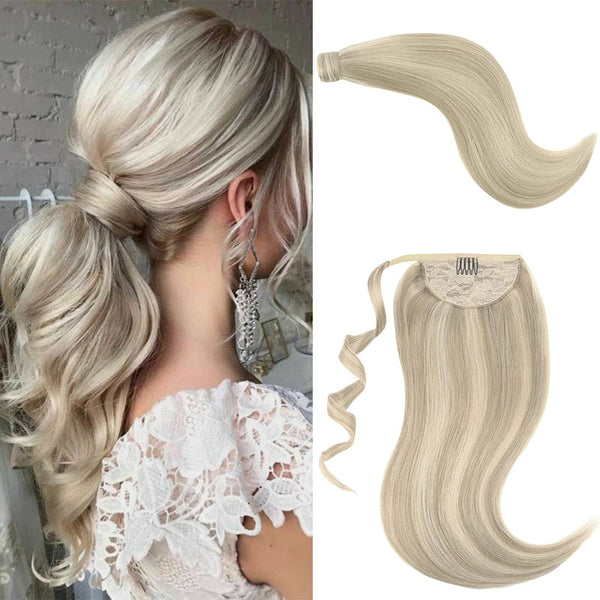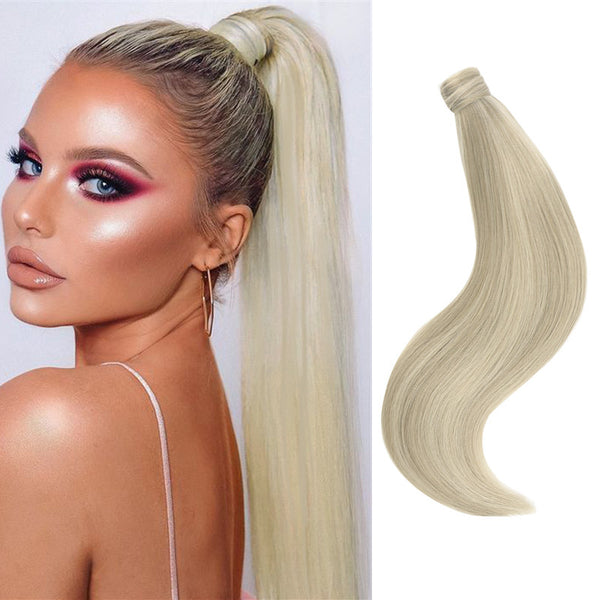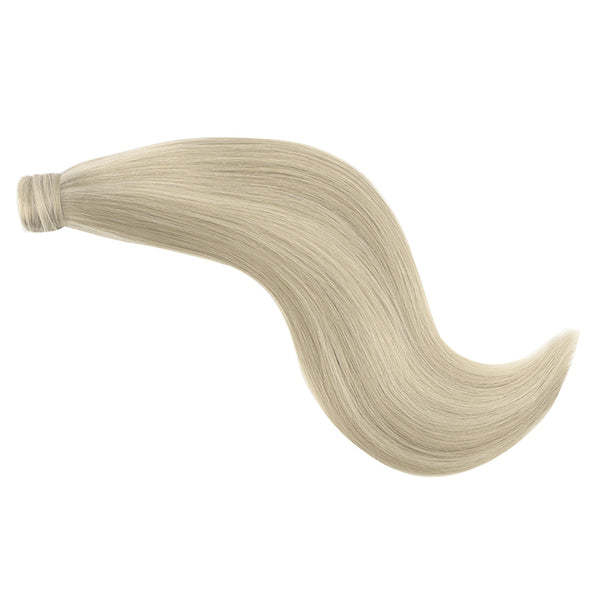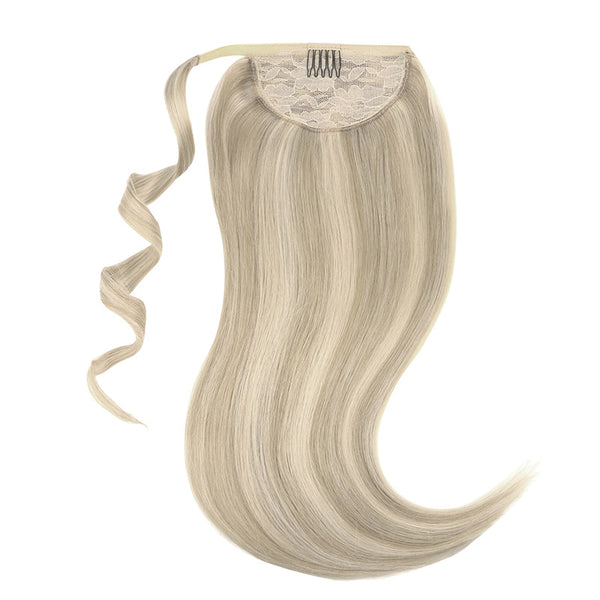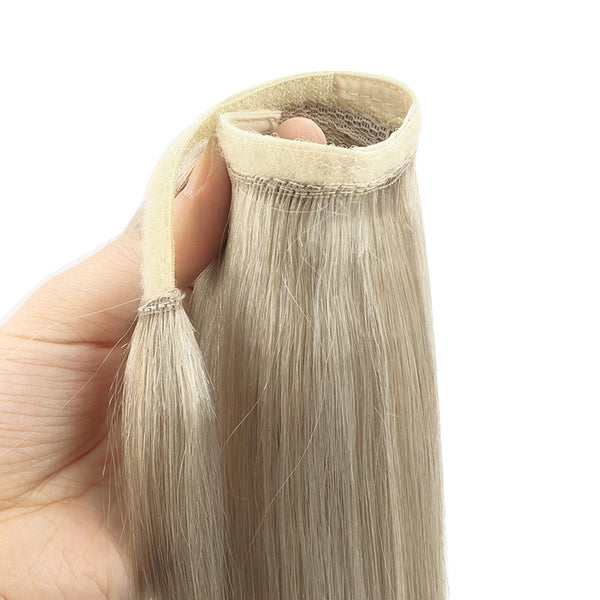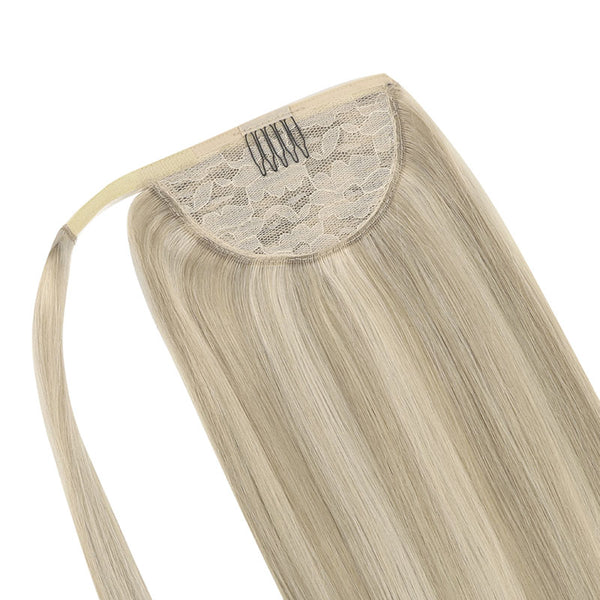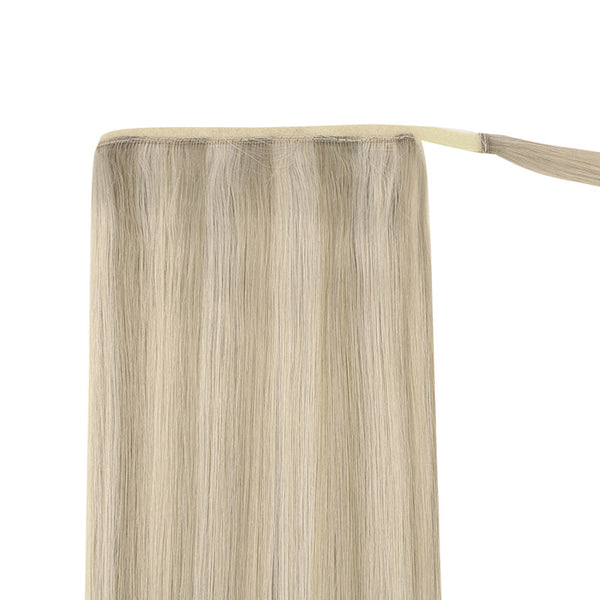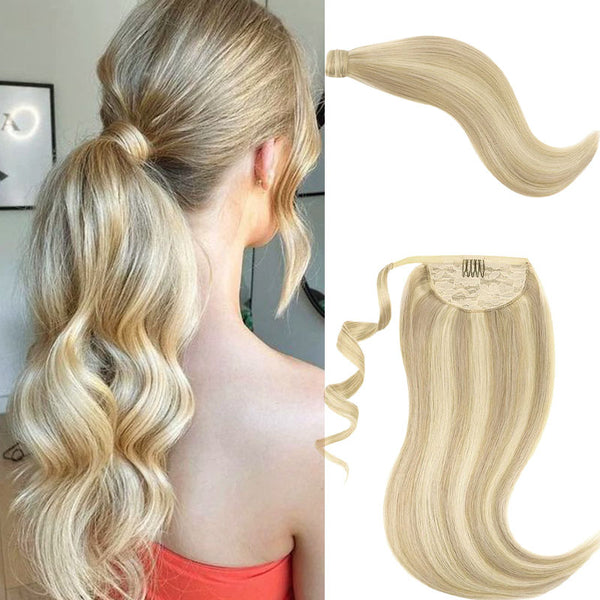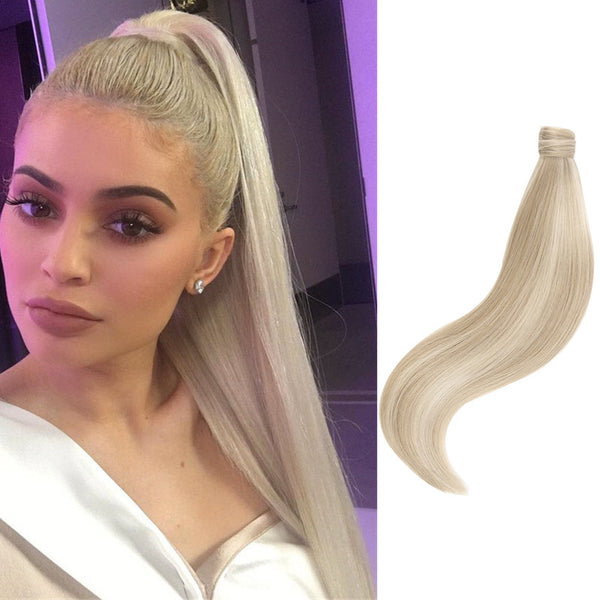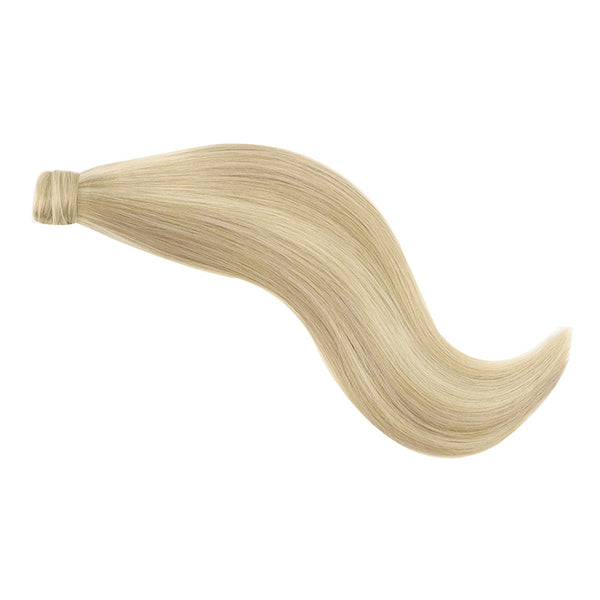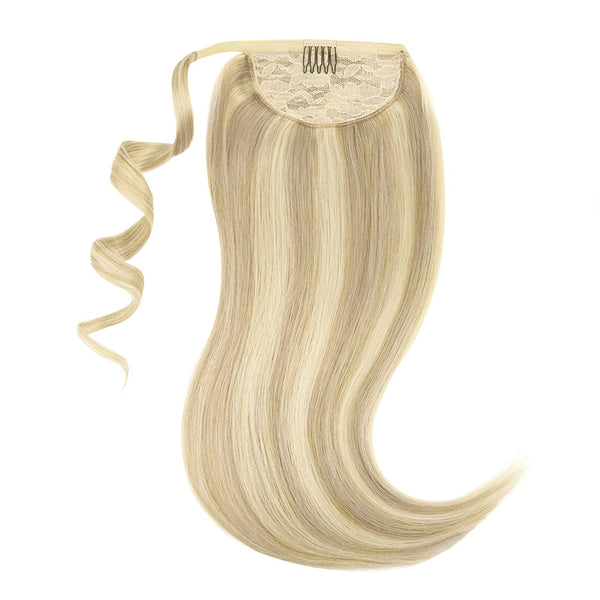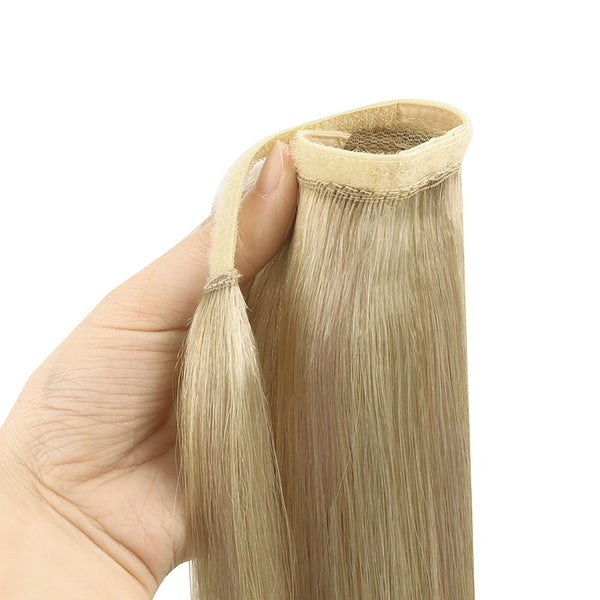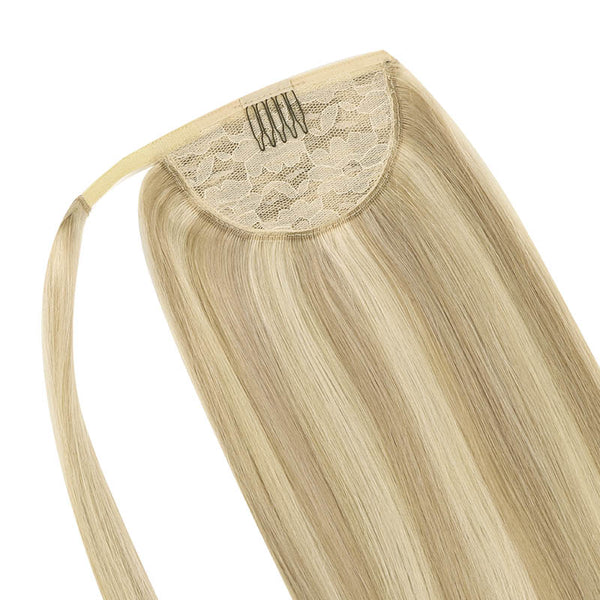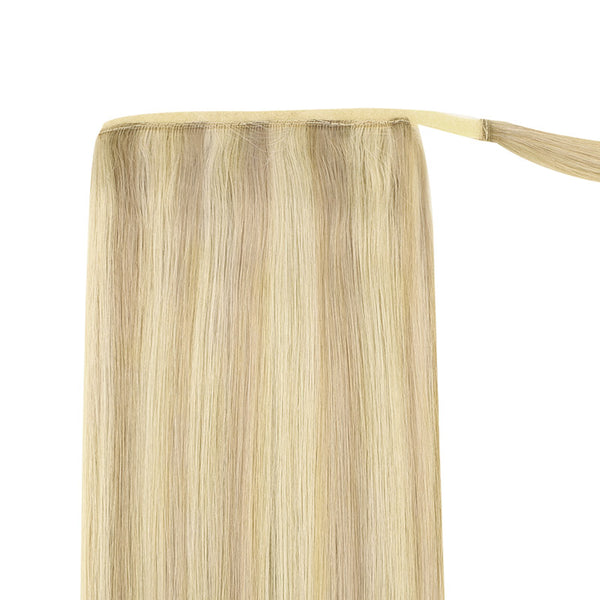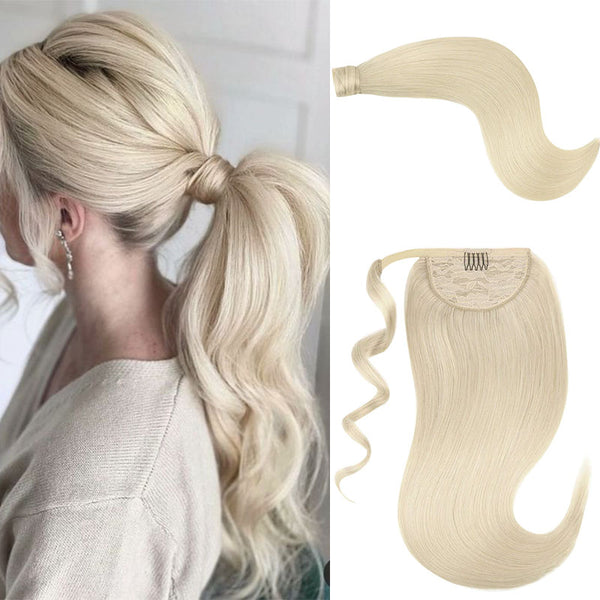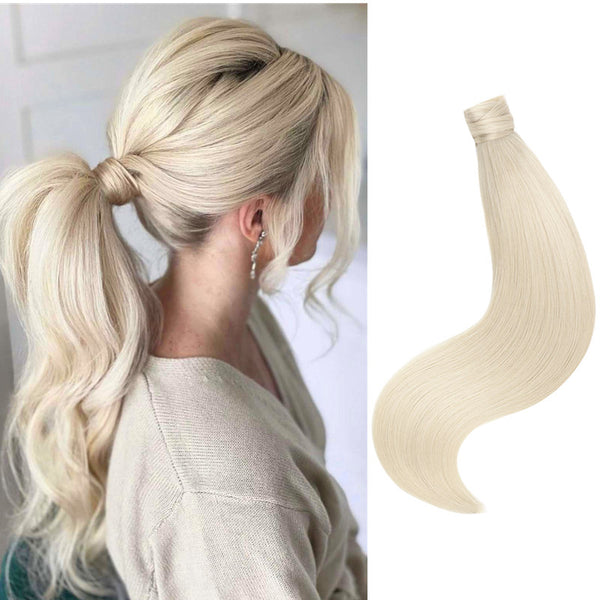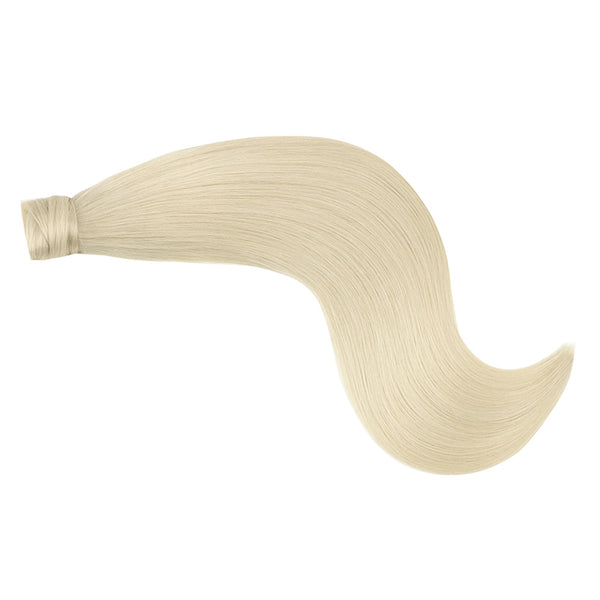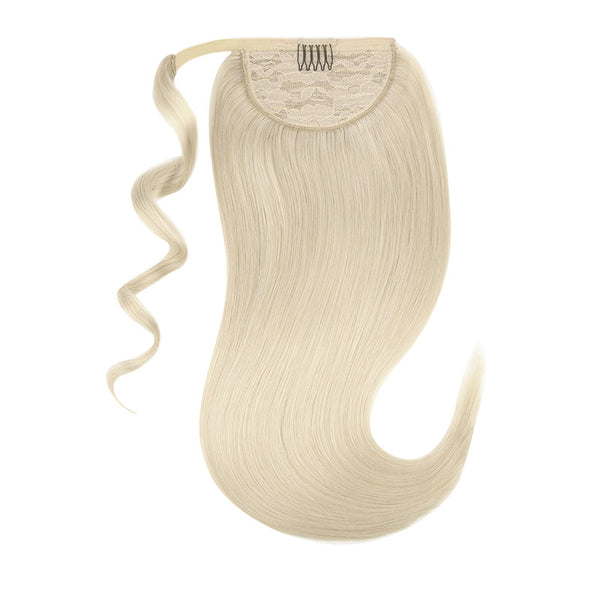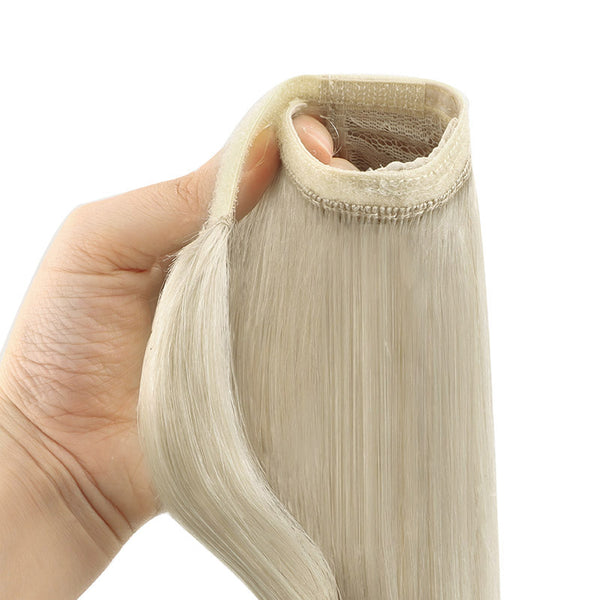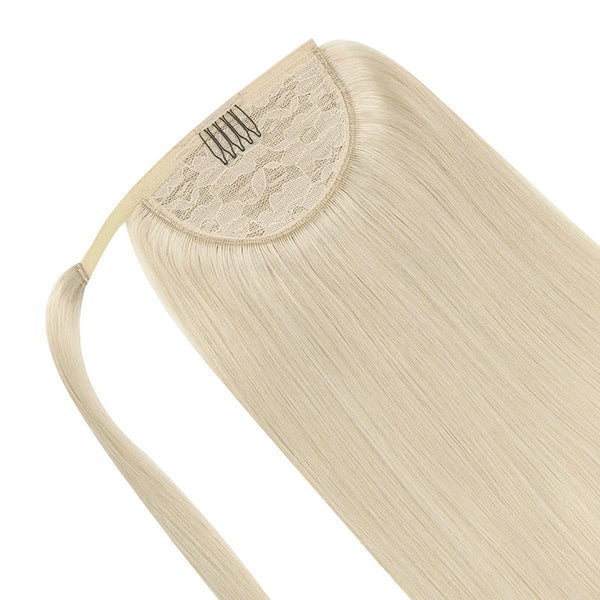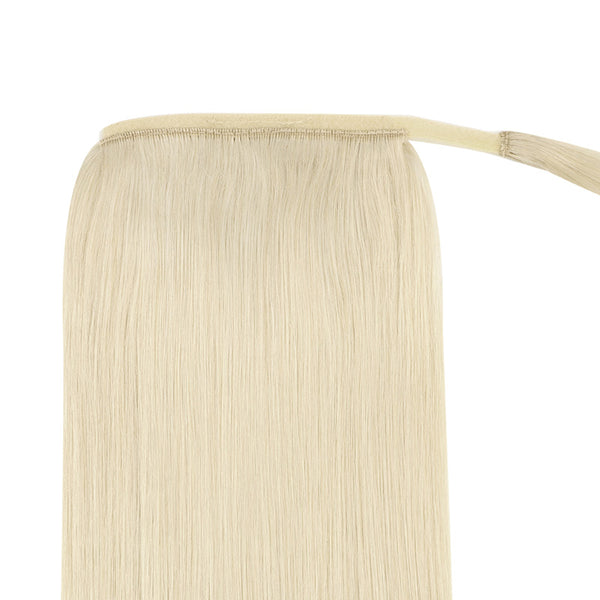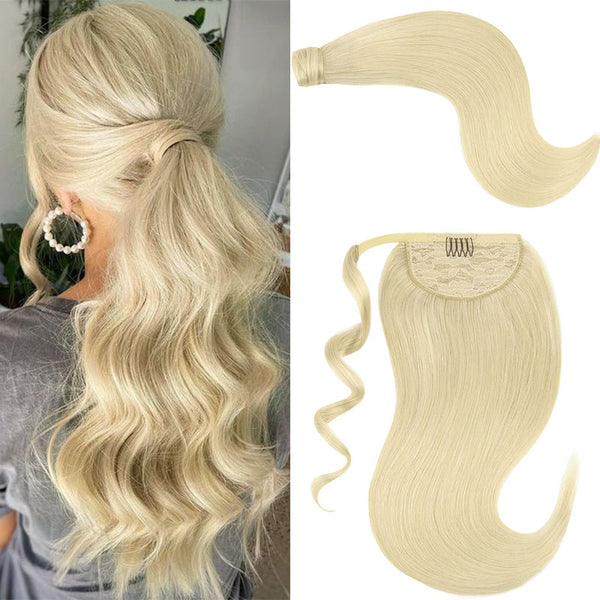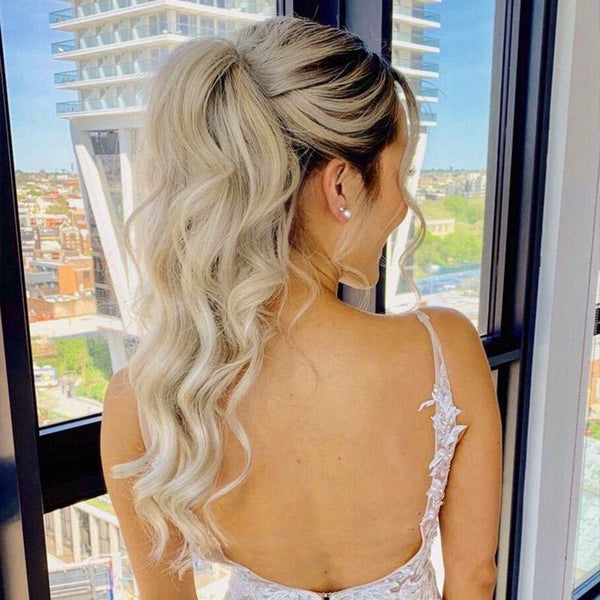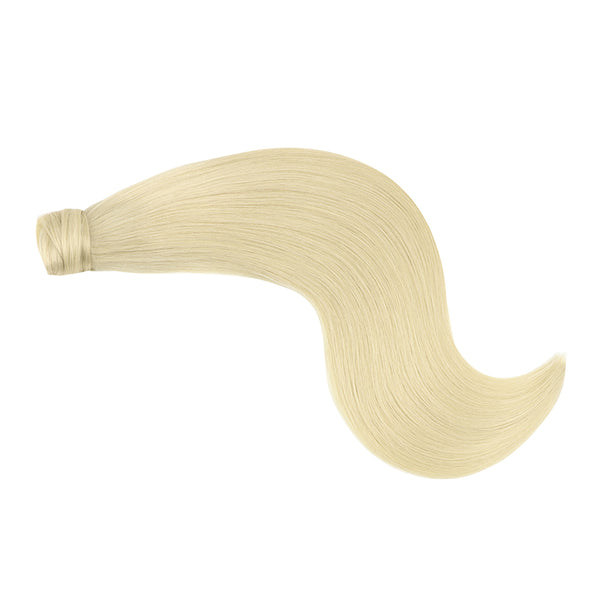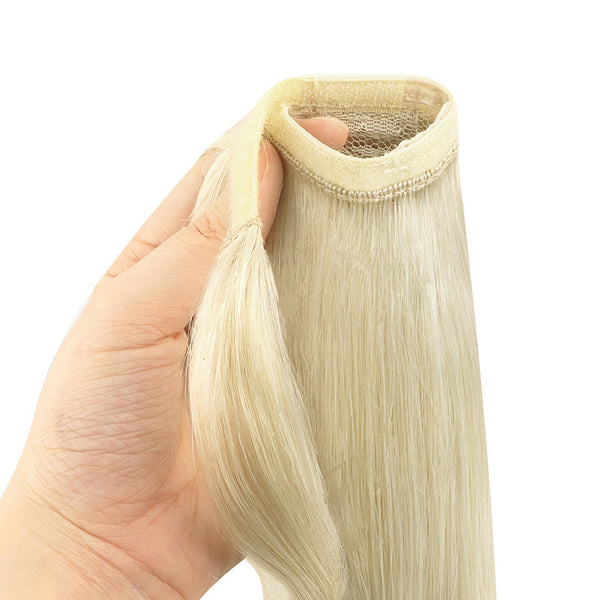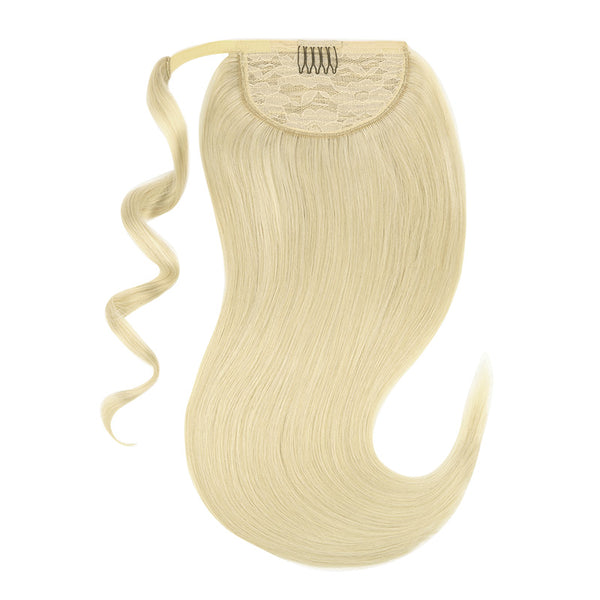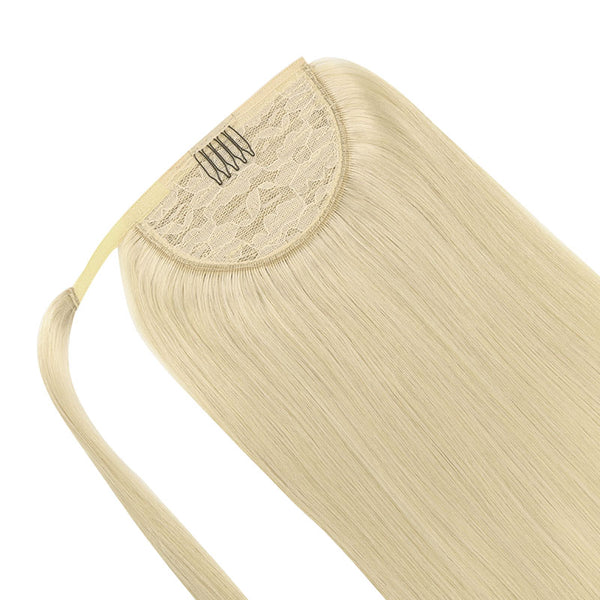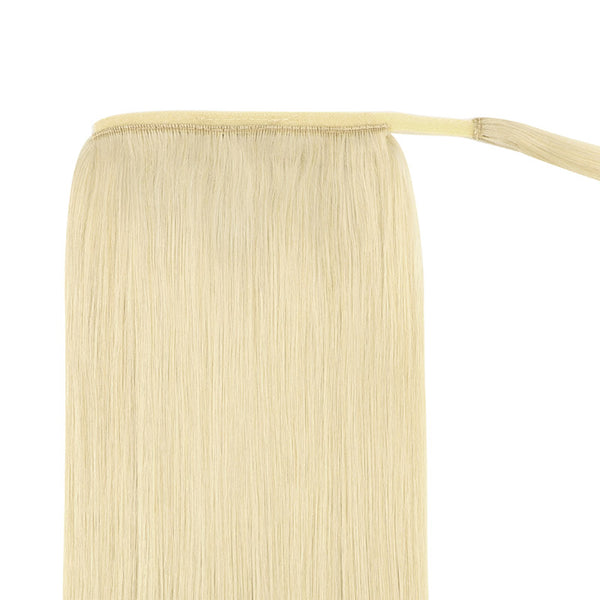 Regular price
$57.99
Sale price
$106.49
DESCRIPTION
Goo Goo Hair ponytail hair extensions are are made from 100% remy human hair. You can cut, heat style & dye your ponytail hair extensions easily. Then, just clip in the extensions and you'll have the ponytail you always dreamed of.
We offer 18inch, 20inch, and 22inch wrap-in ponytail hair extensions in more than 10 different shades. 
Goo Goo clip-in ponytail is all you need to give your up-do a high-impact makeover. The ponytail extensions will have you feeling cute and confident.
| | | |
| --- | --- | --- |
| LENGTH | WEIGHT |  TOTAL PIECES |
| 14inch | 75G | 1 Ponytail + 2 bobby pins |
| 16inch | 80G | 1 Ponytail + 2 bobby pins |
| 18inch | 80G | 1 Ponytail + 2 bobby pins |
| 20inch | 90G | 1 Ponytail + 2 bobby pins |
| 22inch | 90G | 1 Ponytail + 2 bobby pins |
VIDEO TUTORIAL
How to apply ponytail hair extensions?
Step 1: Tie a ponytail and clip the top of the extensions into the top middle part your your ponytail
Step 2: Wrap around the hair piece and wrap it multiple times to better hide the Velcro.
Step 3: Secure with a bobby pin and add more bobby pins if the ponytail feels too loose.
Step 4: Grasp the top of the ponytail and gently comb it. The simple ponytail style is complete.
SHIPPING & RETURNS
Free Shipping Worldwide. All prices on the website include FREE standard shipping to applicable countries. You can exchange or refund your order within 30 days.
FAQ
1. Is Goo Goo hair 100% human hair?
Yes, Goo Goo Hair is made from 100% remy human hair. We take pride in providing our customers with high-quality hair extensions that are sourced ethically and made from genuine human hair. Our hair extensions undergo a rigorous process to ensure that they are of the highest standard.
2. How do I wear my Ponytail Hair Extensions?
Goo Goo Hair Pnytail extensions come with a clip that secures to your natural hair and a wrap made of hair to tie around it.
Step 1
Make a high ponytail using your natural hair and tie it up with a hairband. You can also wear your clip in ponytail as a low pony if that is the look you are wanting to create; the following steps are the same for either look.
Step 2
Attach the clip on the inside of the pony hair extensions to your natural ponytail. Make sure the clip is secure and tight. This is done by sliding the clip at the front under the hair ties used for your natural ponytail.
Step 3
Use the hair wrap to wrap around the ponytail extension and insert bobby pins.
That's it, you're ready to go.
3. What benefits will I enjoy from the Ponytail Hair Extensions?
The first and most important benefit is the QUICK TRANSFORMATION. We all have those hair weeks where we don't have time or can't be bothered washing our hair. Ponytail extensions are perfect for transforming oily or greasy hair into ponytail perfection using our clip in ponytail extensions.
Other benefits include INSTANT CREATION OF FULLER, LONGER, AND BOUNCIER PONYTAIL ANYTIME. Typical ponytails lack that next-level vigour and bounciness because natural hair at times can't achieve that insta hair look.
Goo Goo Hair clip in ponytail extensions also CREATE COUNTLESS HAIRSTYLE POSSIBILITIES. Sometimes buns can look flat especially when you have thin or straight hair, adding volume and texture with our human hair ponytail extensions can level up your look.
4. Is the Ponytail Hair Extensions good for all hair types & textures?
Yes! Our human hair ponytail extensions are designed to be used by everyone regardless of their hair type or texture. Even with short hair, you can attach our clip in ponytail extension. As long as your hair is long enough to tie up into a ponytail then you can use our ponytail extension."
5. Can I dye/color my Ponytail Extensions?
Human hair can be coloured, but we do not recommend it. Any colouring of the hair extensions is done entirely at your own risk.Goo Goo will not accept any liability for hair extensions that have been coloured or tinted.
6. Can I heat my Ponytail Extensions?
Our Hair is real human hair and can be heat styled using a flat iron, curler, blow dried or air dried just like your own hair. Keep in mind that use of heat styling and other hair products will cause damage to your extensions over time. Do not leave on heat for extended time periods, extensions can burn just like your own hair.
7. Do Ponytail Extensions get curly after washing or getting wet?
It will be a little curly after wash, Goo Goo's hair is 100% human hair. It can be straightened.
Pony
So bought from other company's after 3 or 4 times of wear they would get frizzy and tangly and nothing I was doing wrong. Gave goo goo hair a shot. Decided to sleep in it and they don't frizz. Other ones I didn't sleep in and I would just wear out like normal and they would get so bad I would have to throw them out. These are very good and affordable!! Will be buying more!!
Worth the buy!
Beautiful Ponytail! A must buy!! Thank you for the added bobby-pins and hair ties!
Absolutely beautiful
This is more than gorgeous.. and so easy. i love it!!!
Ponytail
Was my first time wearing a pony tail and I absolutely love it
Ponytail bonito
Le encanto este ponytail a mi mamá