GOO GOO Human Hair Topper Mono Base - 5"x5"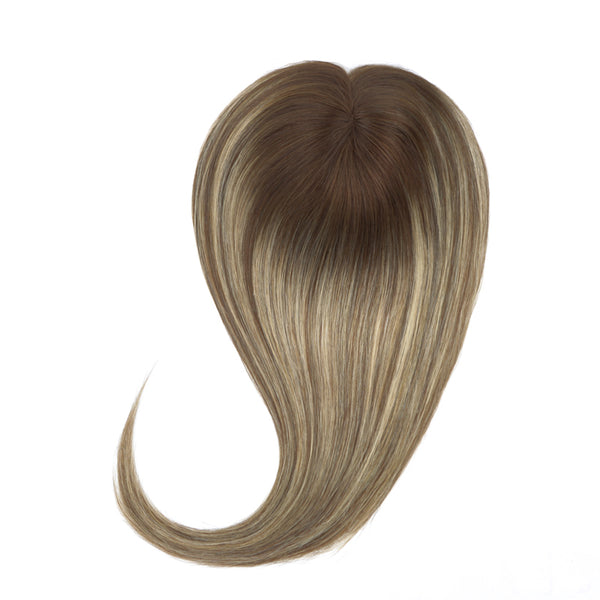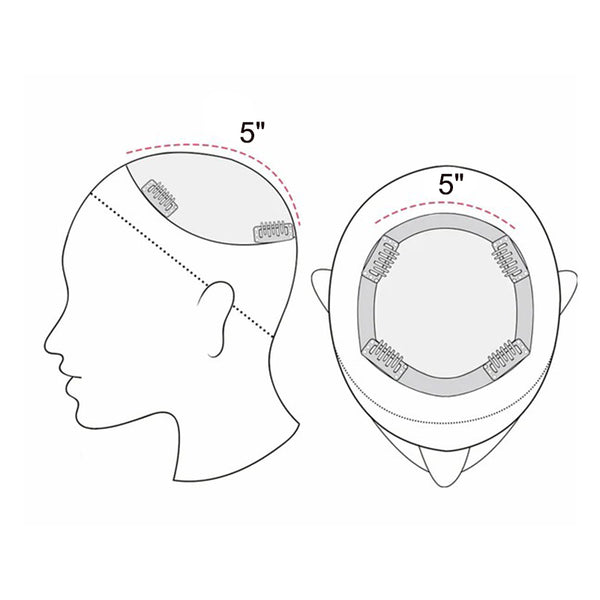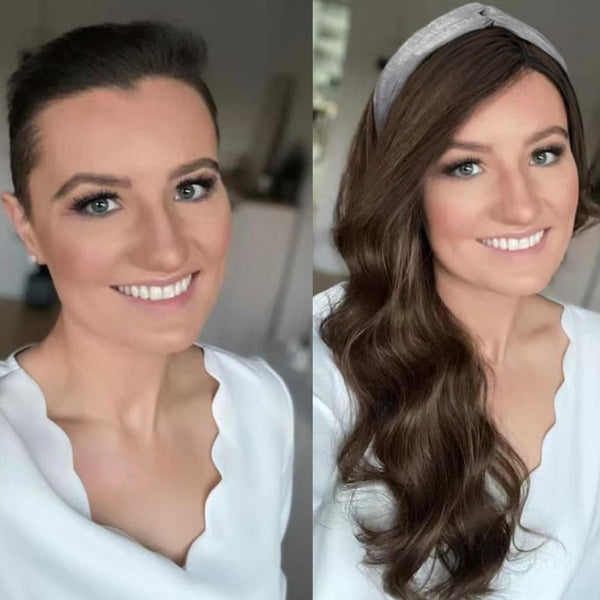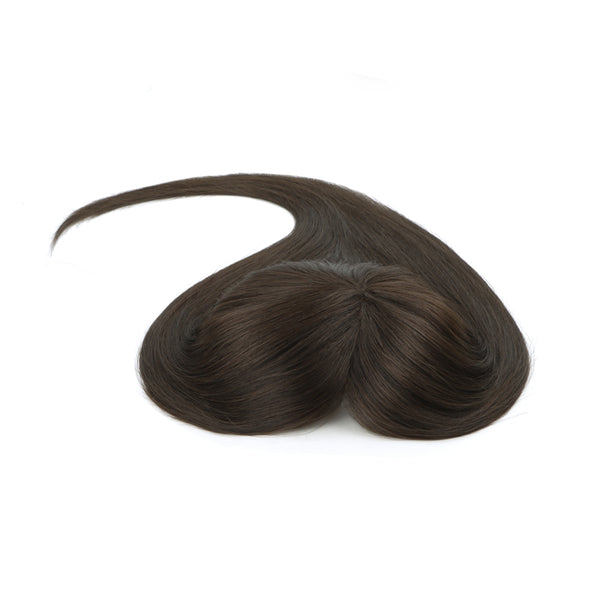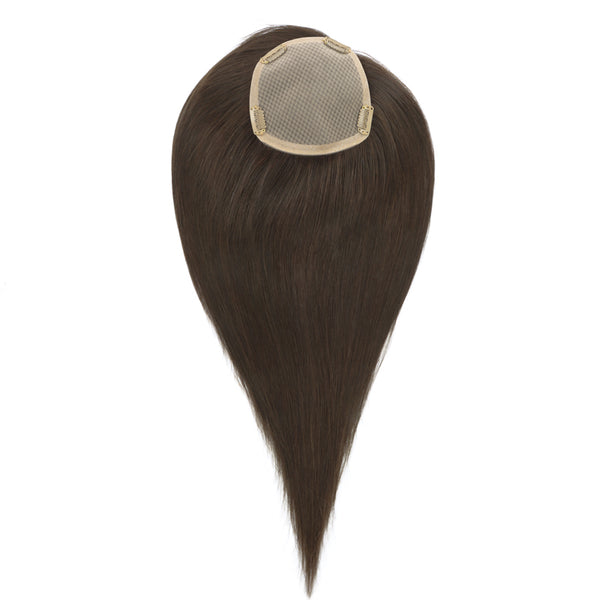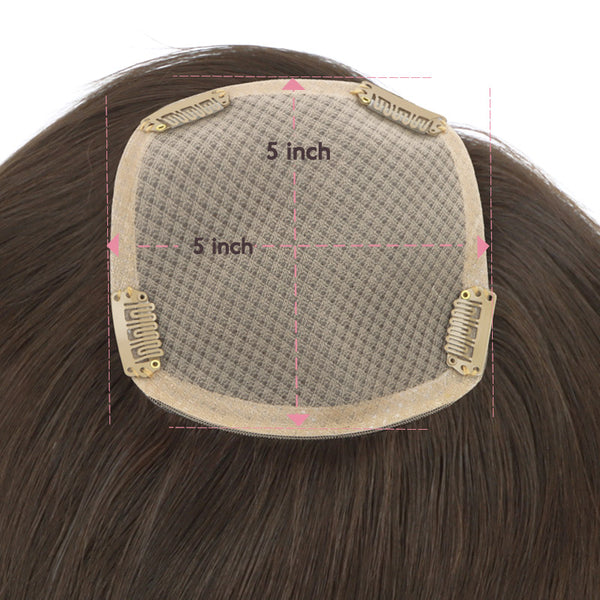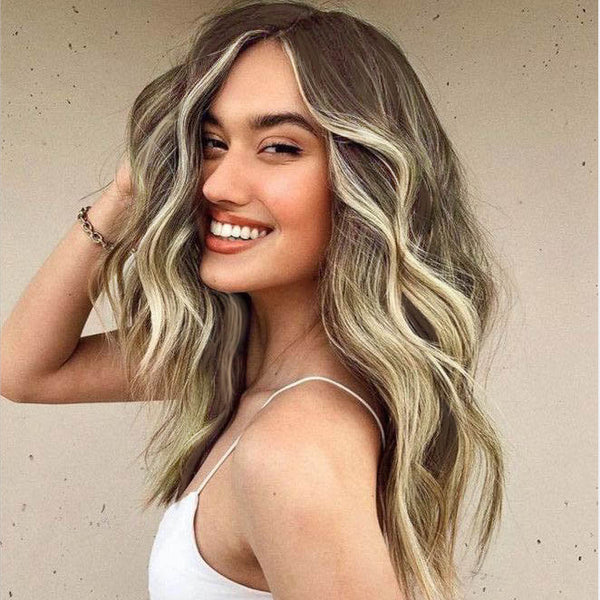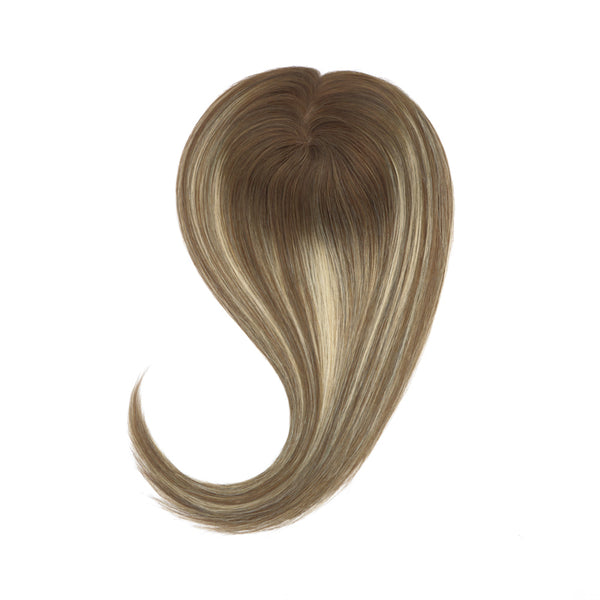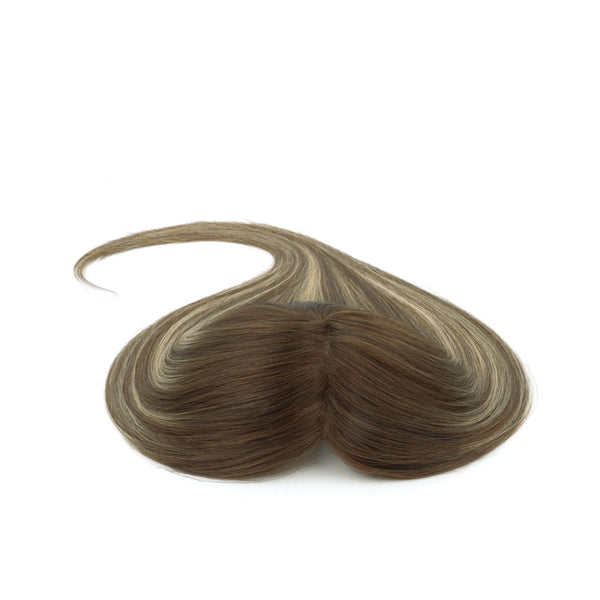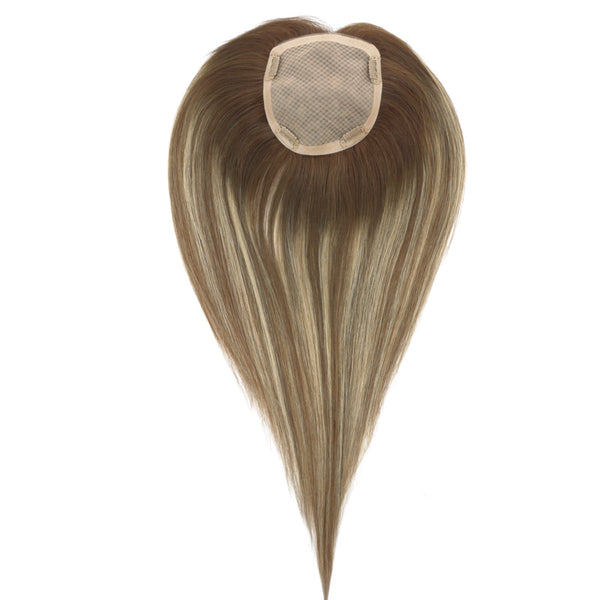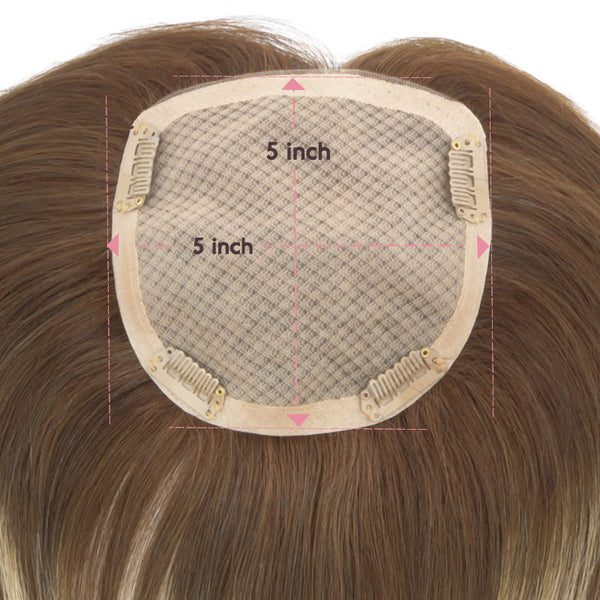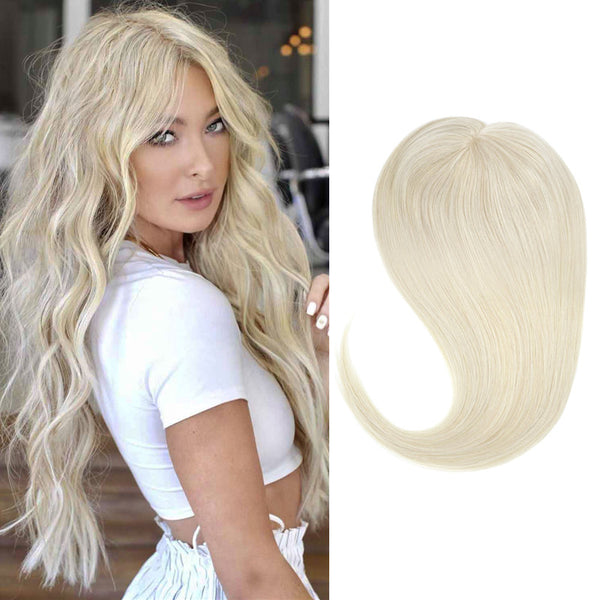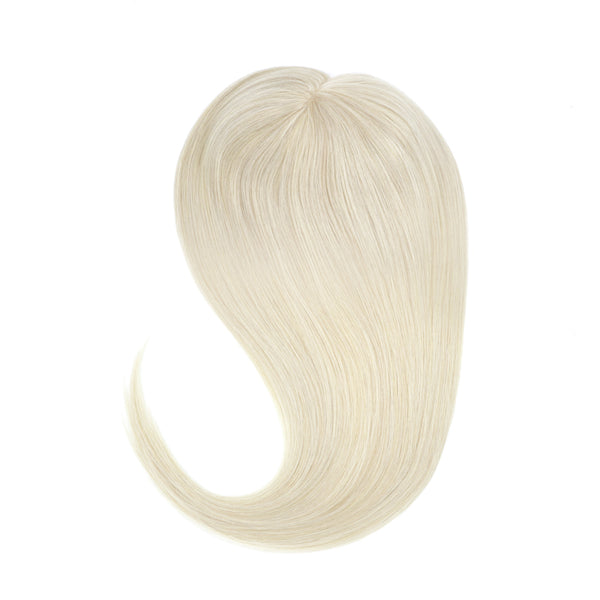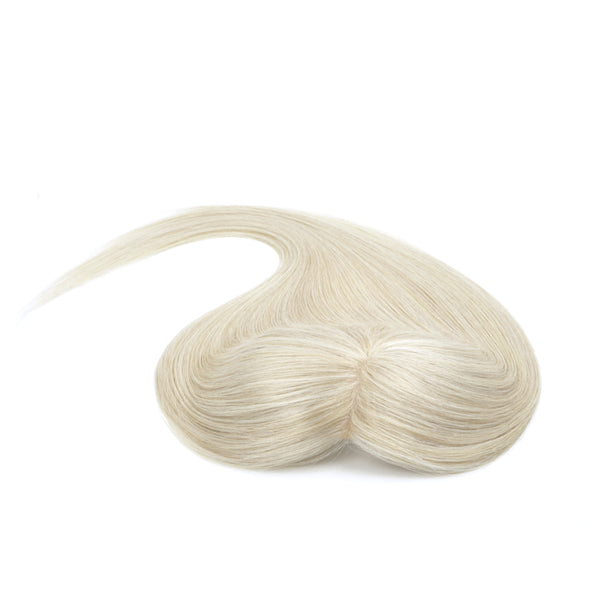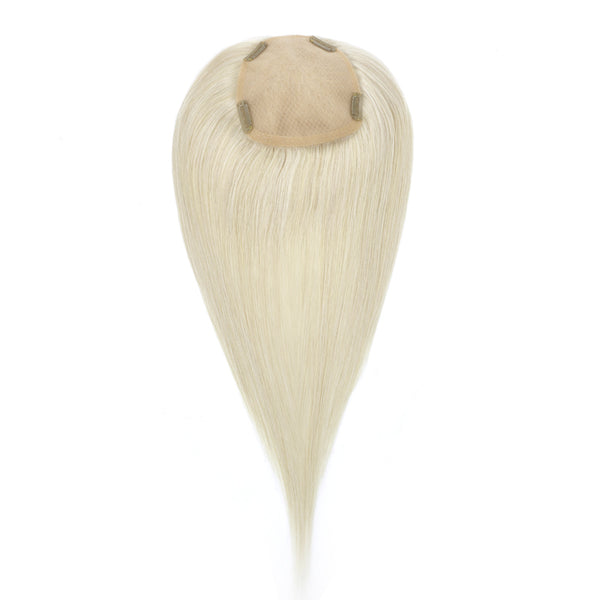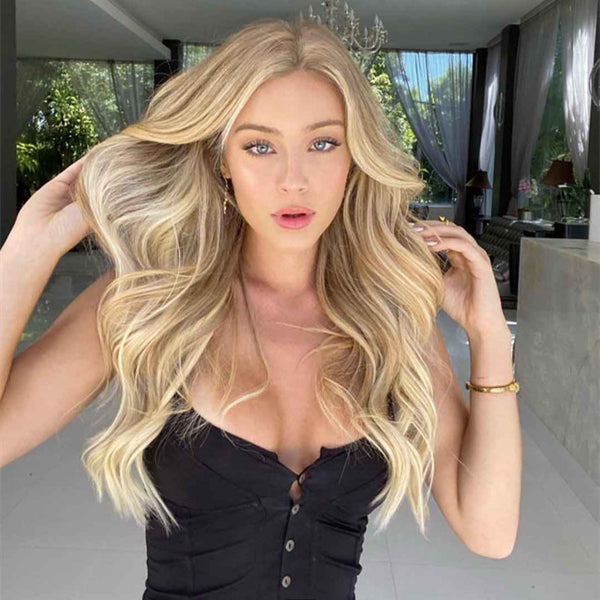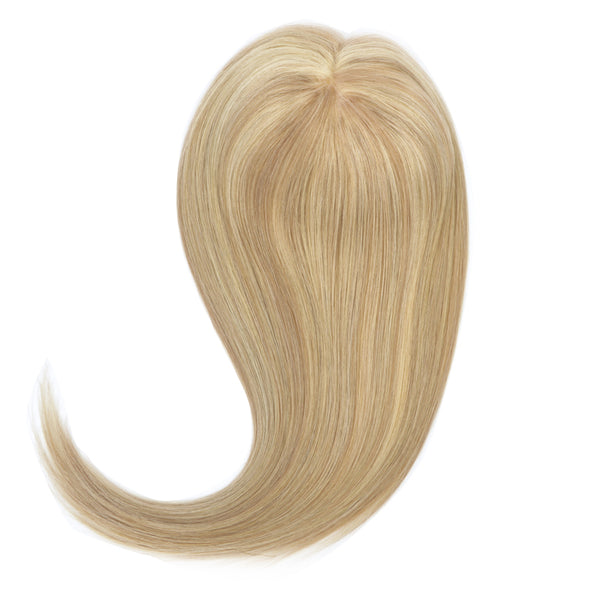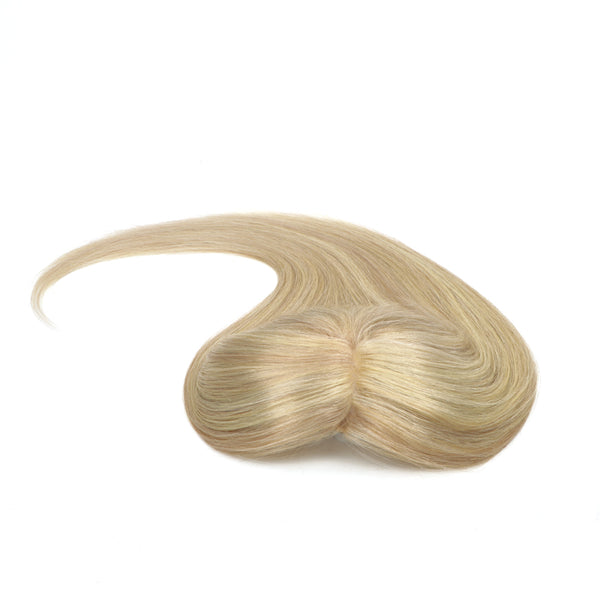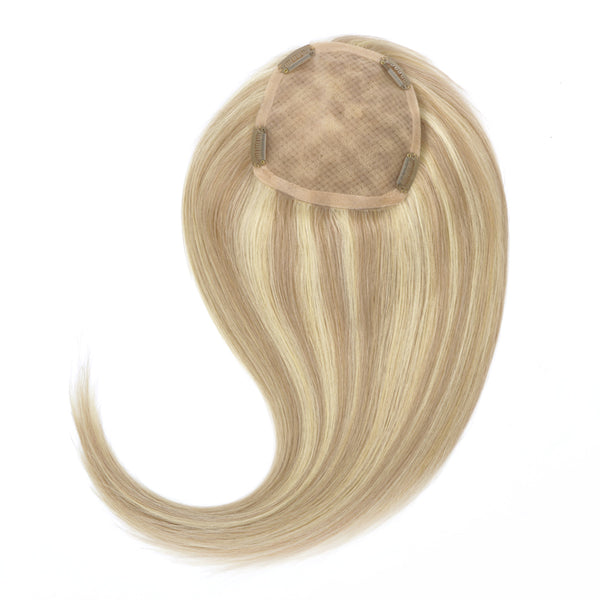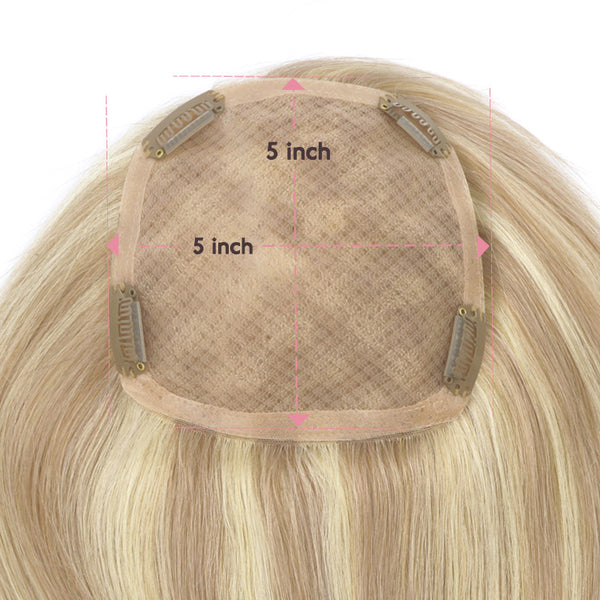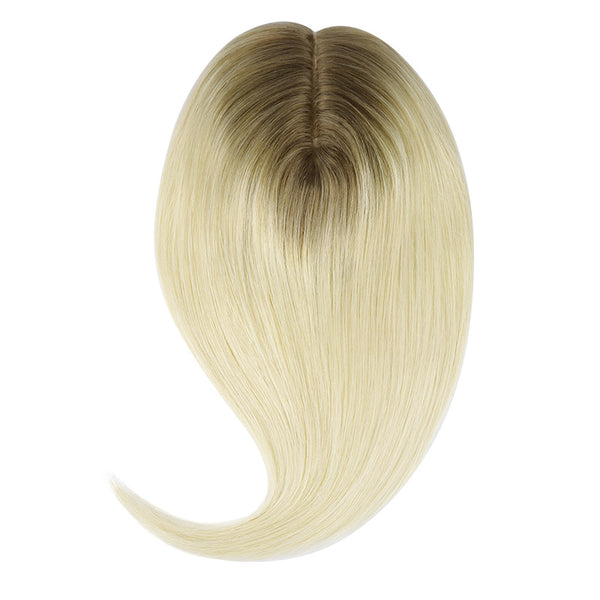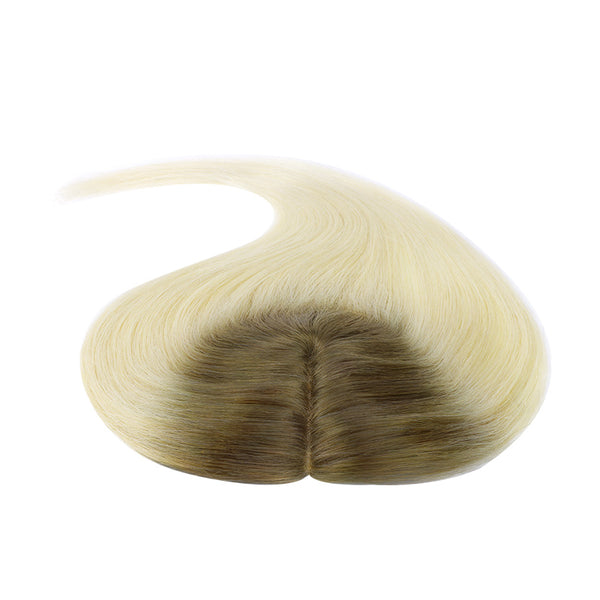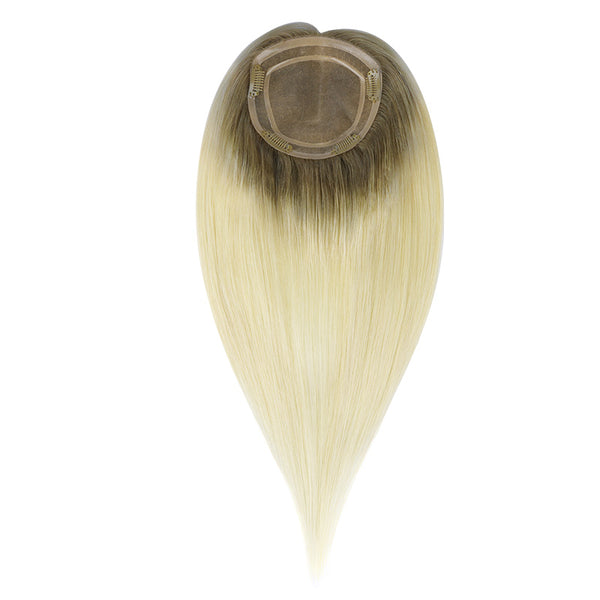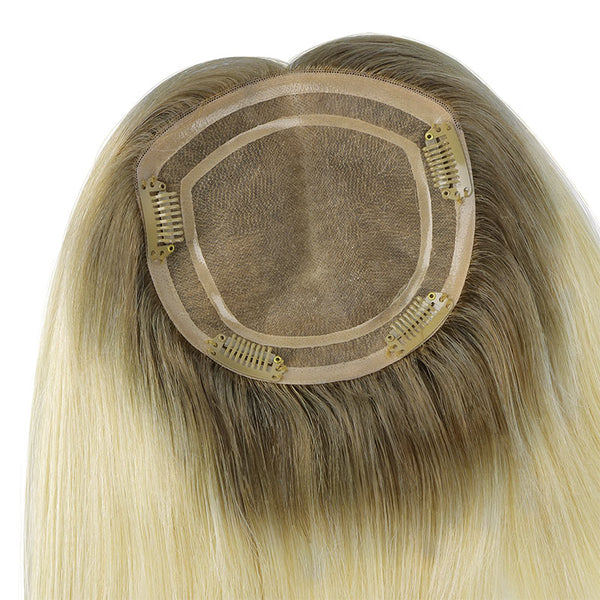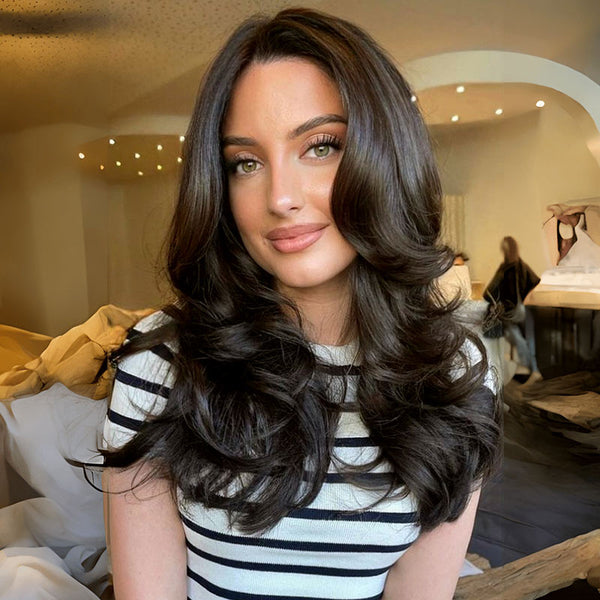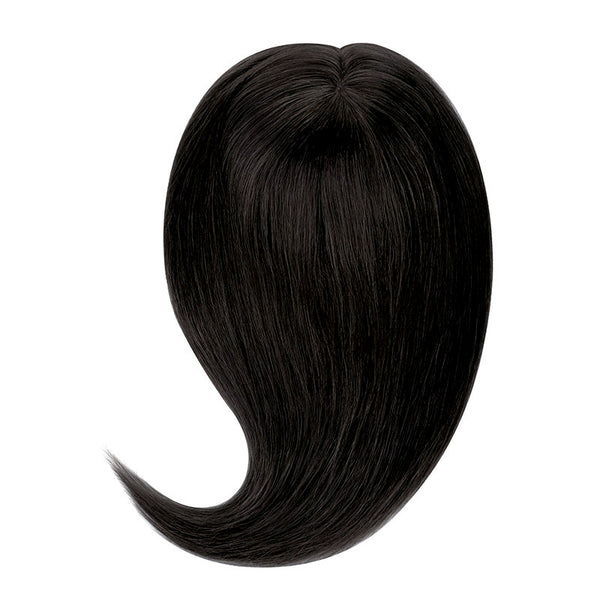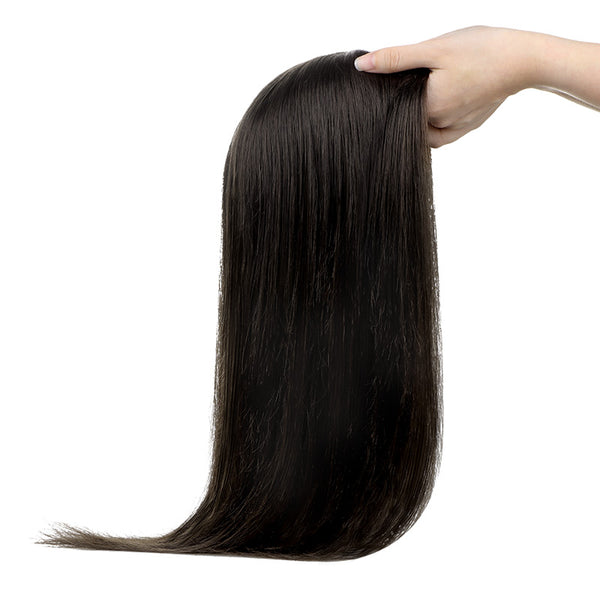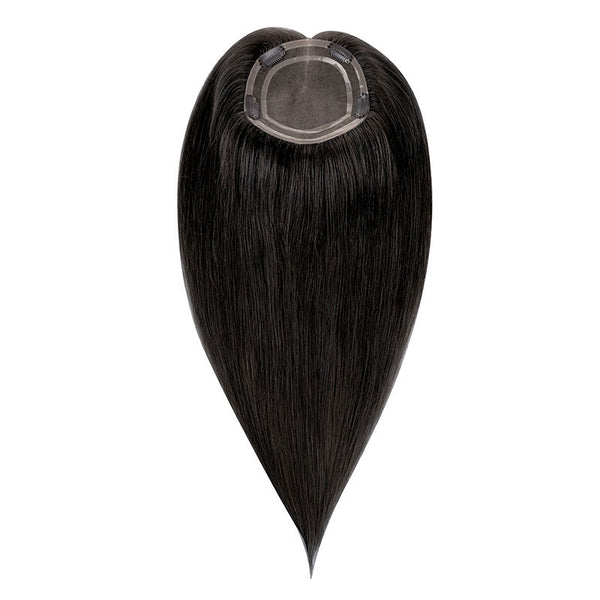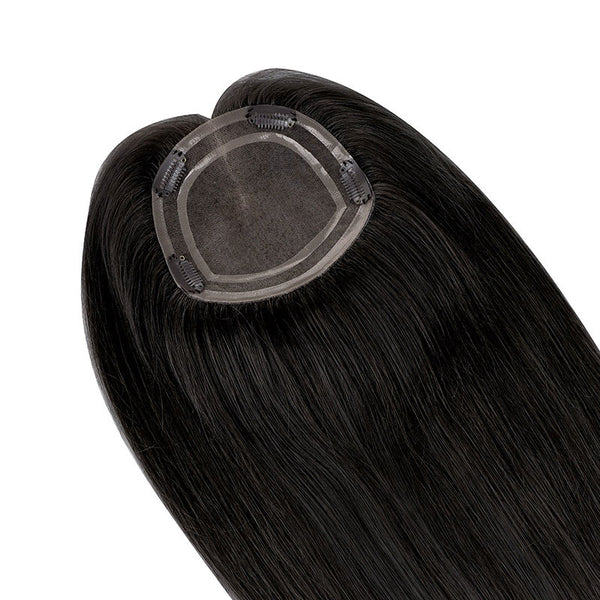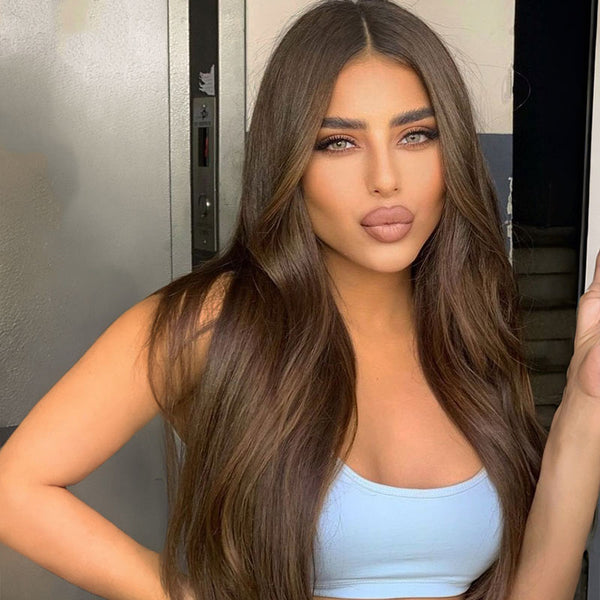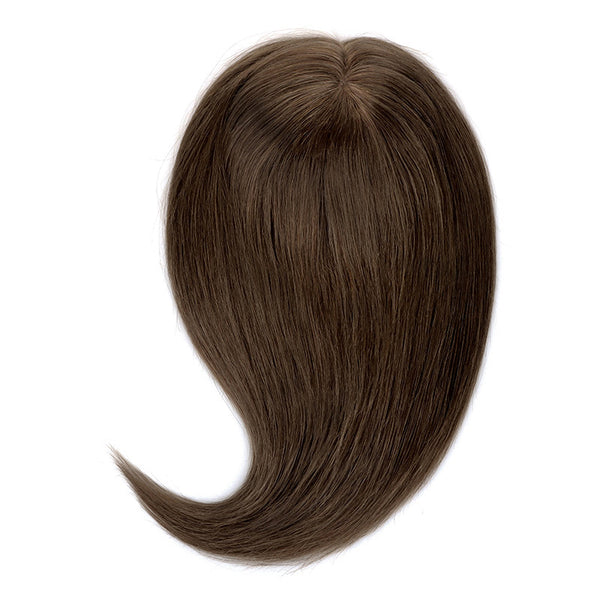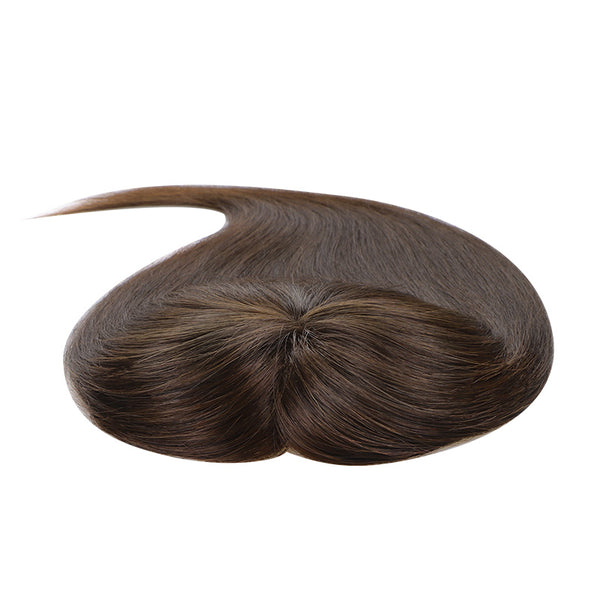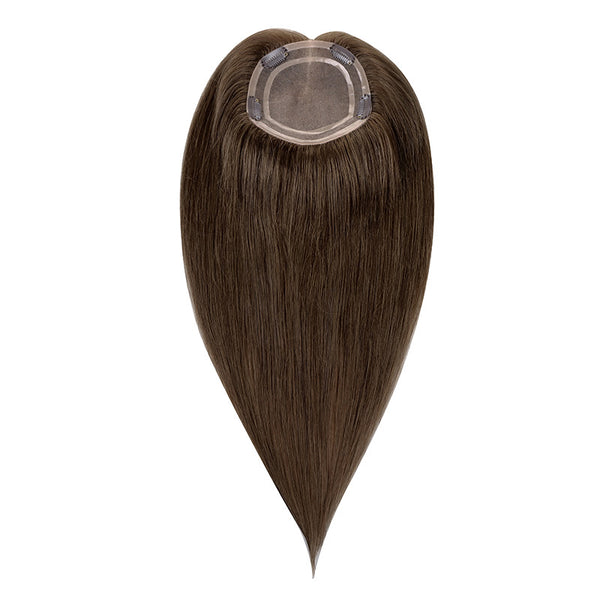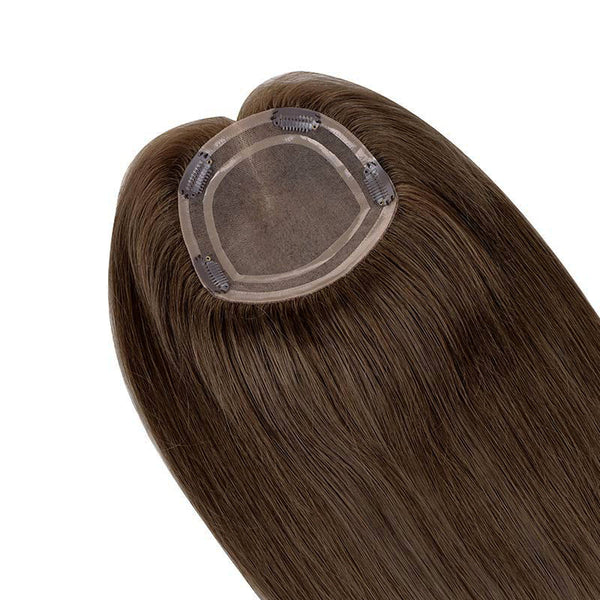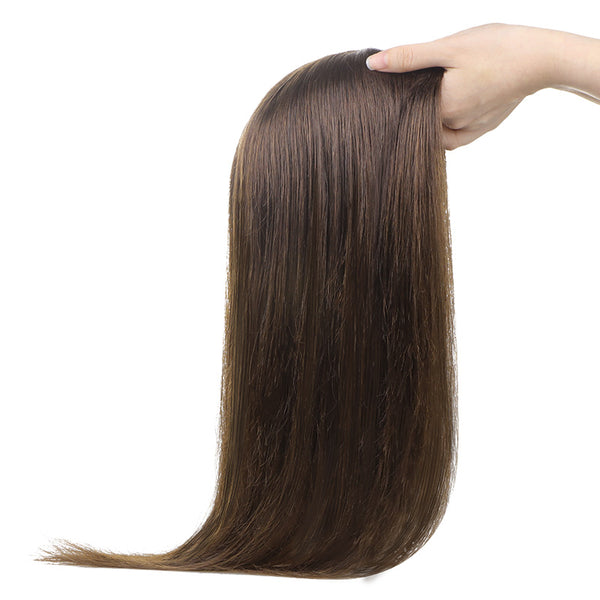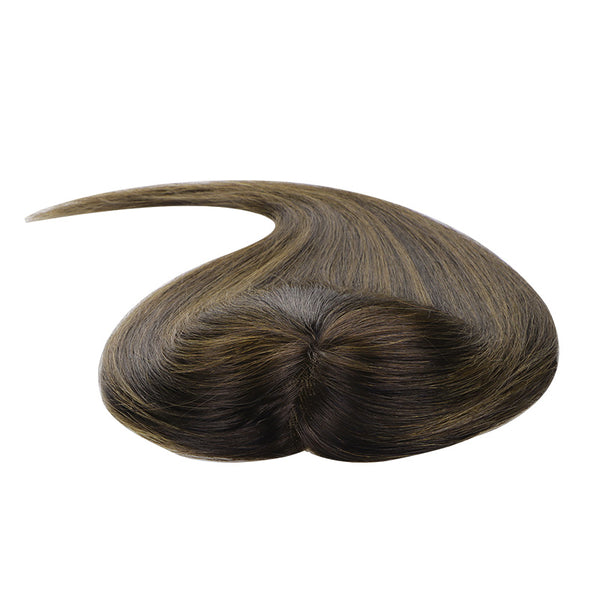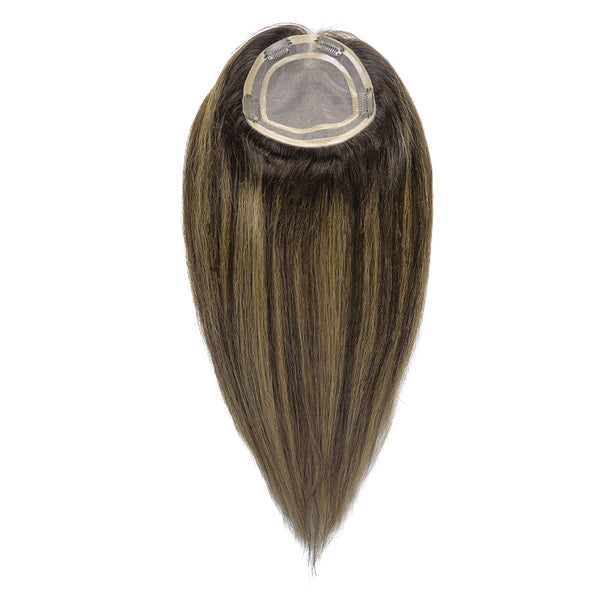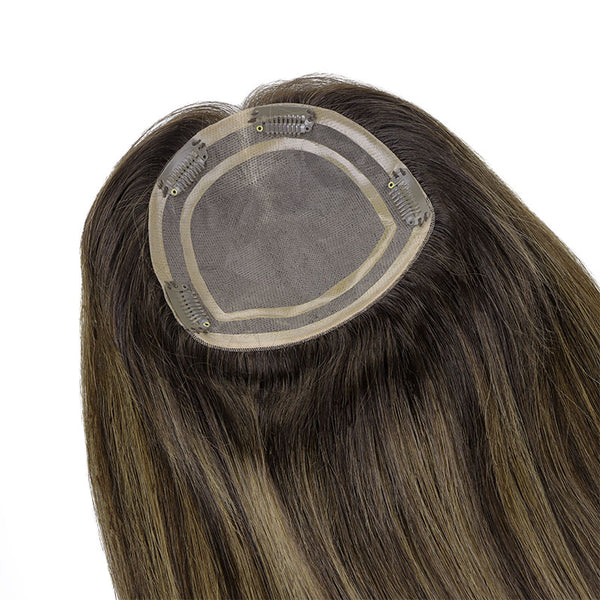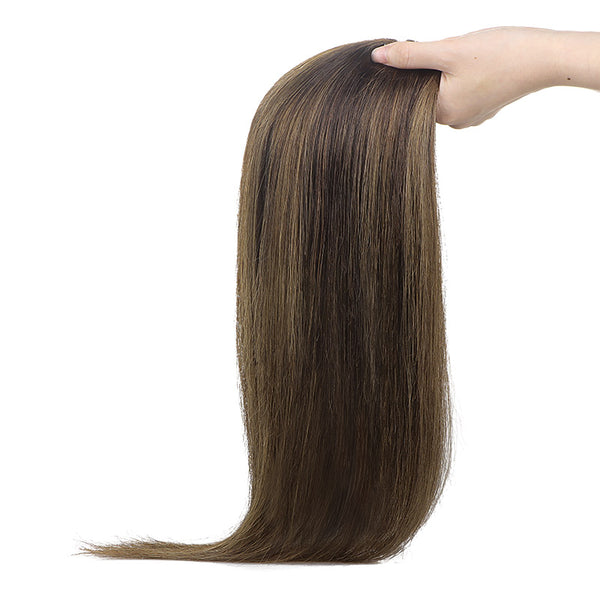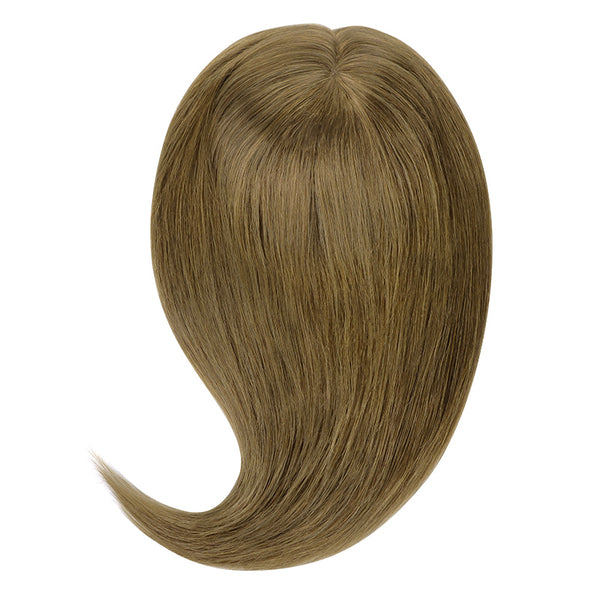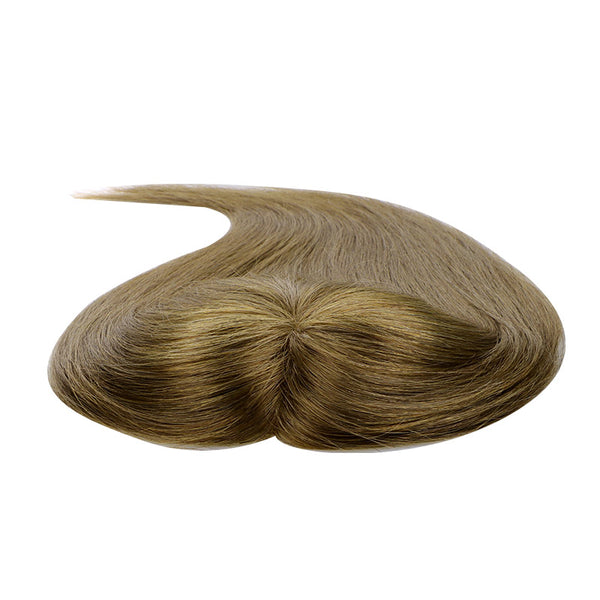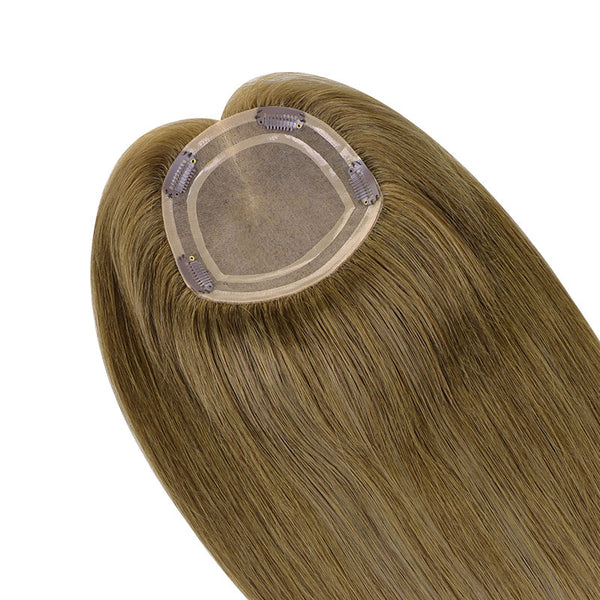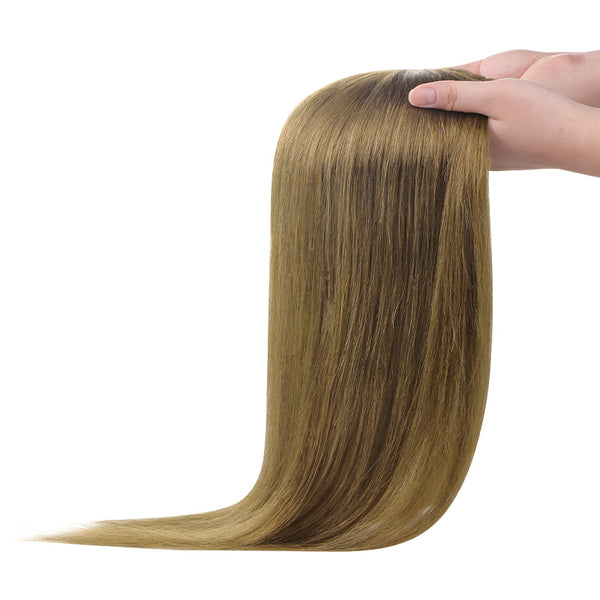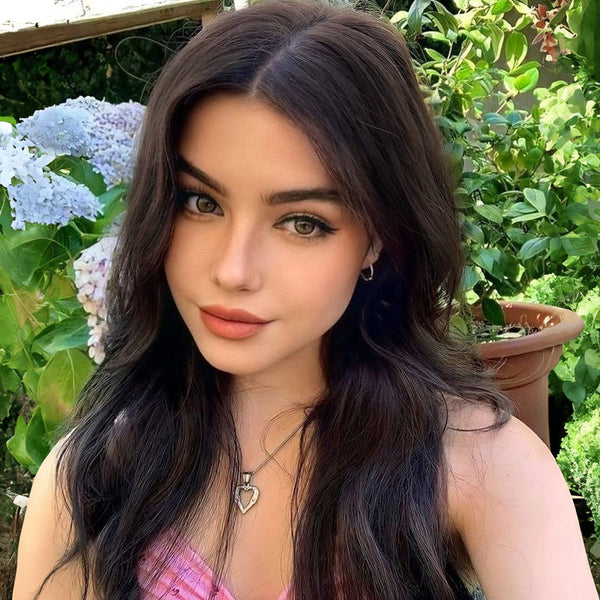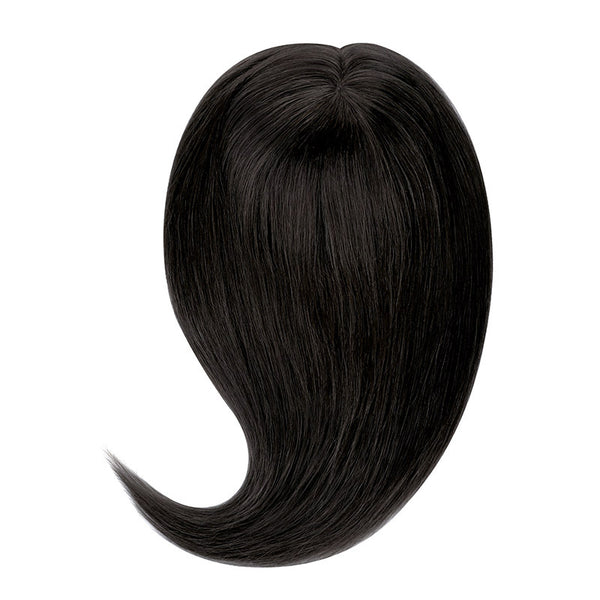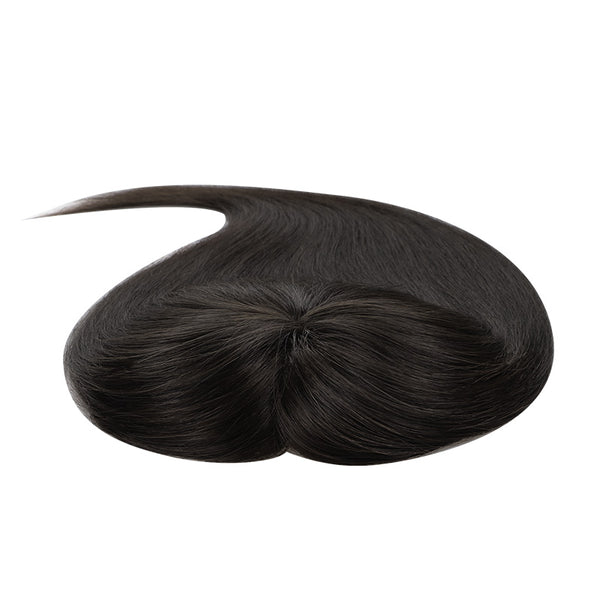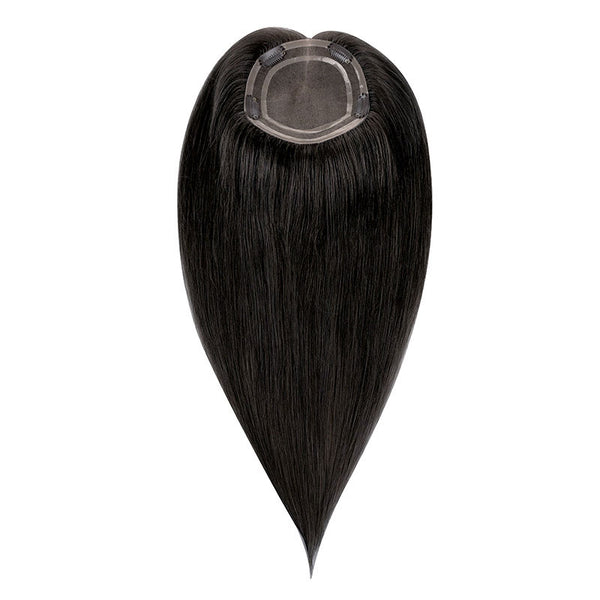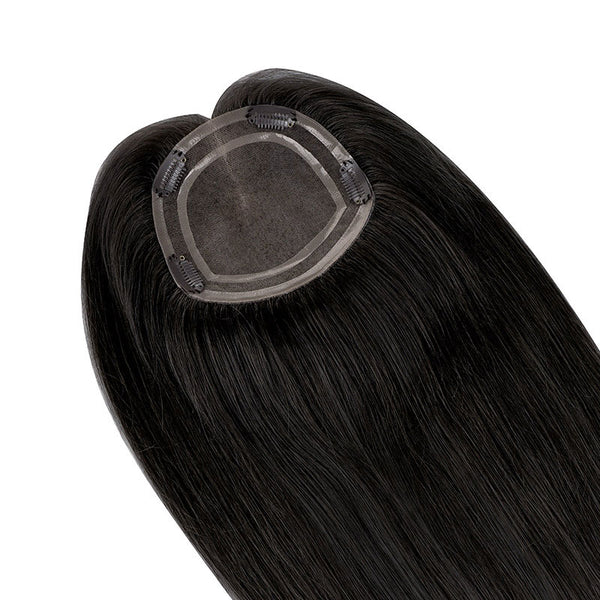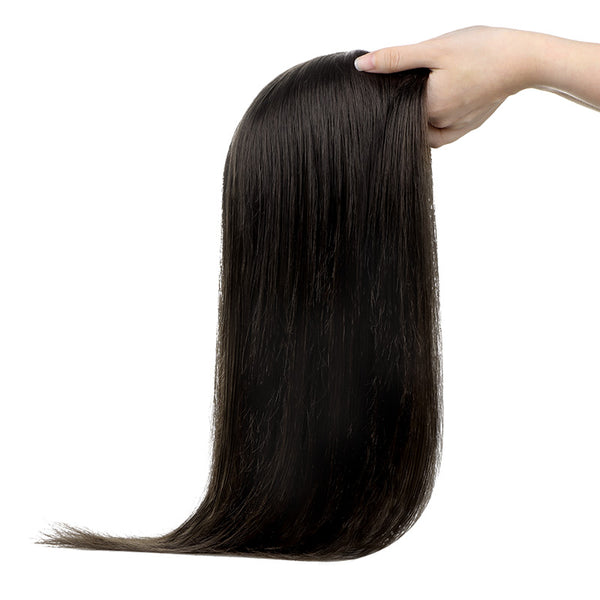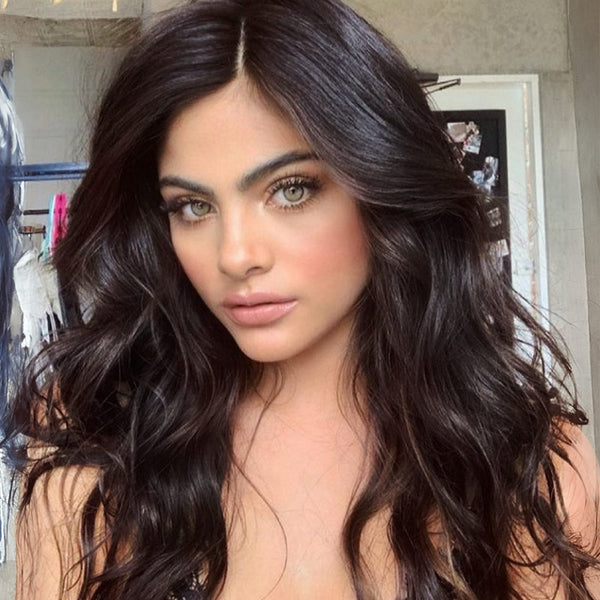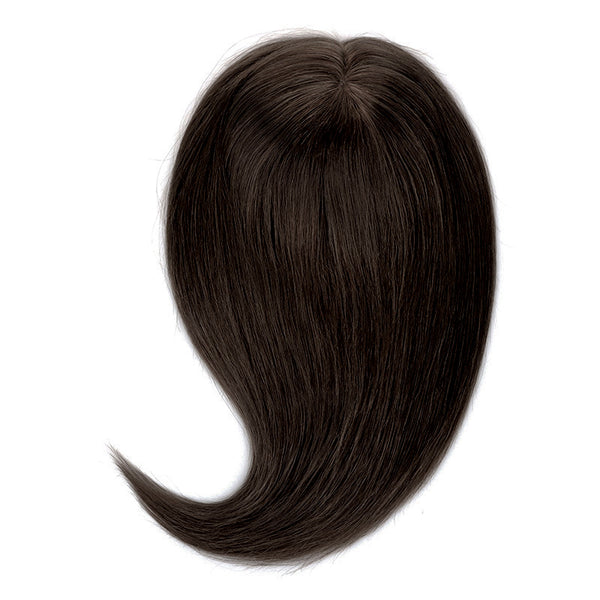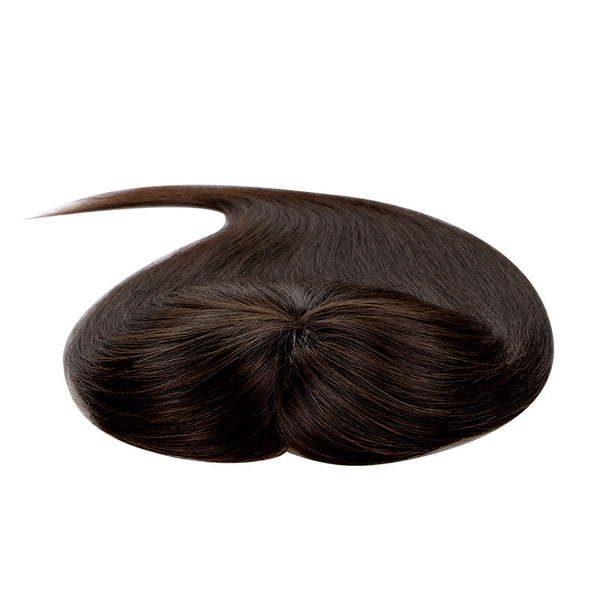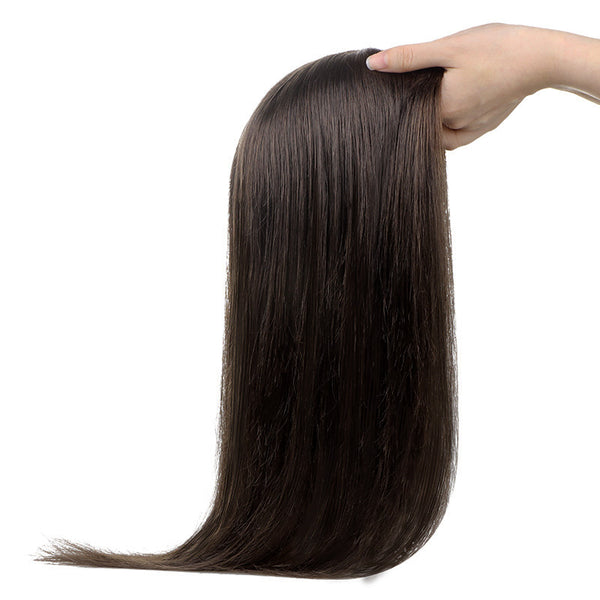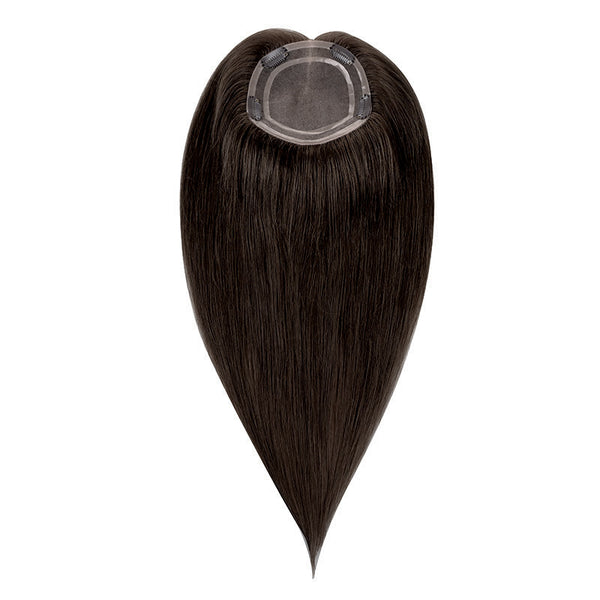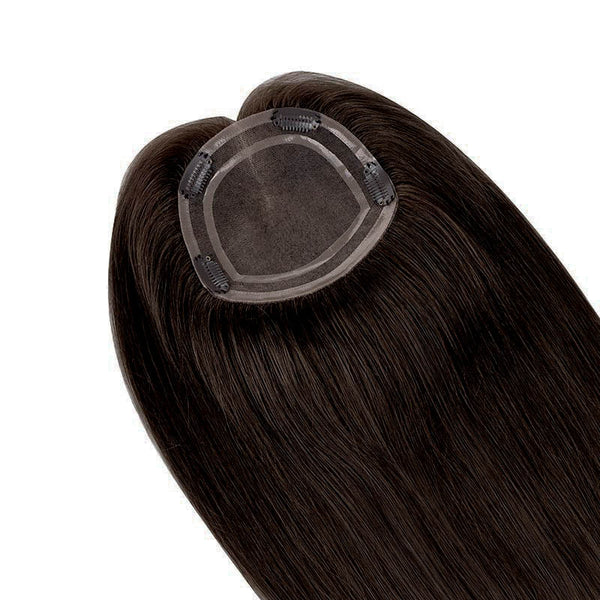 Regular price
$169.99
Sale price
$339.99
 DESCRIPTION
Breathable
Comfortable
More choices for colors
Toppers can not only help disguise areas of hair loss, but add the look of fullness to your existing hair. All of Goo Goo hair toppers are a great solution for thinning hair and come in ethically-sourced 100% REMY human hair. 
Each Topper is hand-tied to a breathable Mono base secured with comfortable silicone backed clips to keep it in place. Goo Goo Hair topper is lightweight and an easy solution for every stage of hair loss that adds volume or simply covers your roots.
Goo Goo Mono Base Topper for women uses the transparent mesh fabric that can easily blend with the color of your scalp. The undetectable feature of the mono material gives you the ability to part where you want, and show off the most beautiful hairstyles.
If you're looking for a premiere experience, a monofilament topper can be perfect for your choice.
Time to Market:April 2022
| | | |
| --- | --- | --- |
| | 5"x5" | 5"x2.75" |
| 12" | 60g | 35g |
| 14" | 65g | 40g |
| 16" | 70g | 45g |
| 18" | 75g | 50g |
| 20" | 80g | 55g |
VIDEO TUTORIAL
How to wear human hair topper?
FAQ

1. Is Goo Goo hair 100% human hair?
Yes, Goo Goo Hair is made from 100% remy human hair. We take pride in providing our customers with high-quality hair extensions that are sourced ethically and made from genuine human hair. Our hair extensions undergo a rigorous process to ensure that they are of the highest standard.
2. How to choose a Human Hair Topper based on your hair loss area?
It is important to identify the stage of hair loss and the area of coverage to find the correct topper. You should figure out whether your hair loss is in the beginning, mid/progressive or advance stage. Next, determine the area of hair loss that needs coverage. The most important is that the area you're clipping to can support the weight of hair and the base of the topper to avoid causing hair loss to your biological hair. Once you have established the area that needs coverage, measure from front to back then side to side, write down the measurements, make sure you keep your measurements to track your hair loss in the future. Since hair loss can be progressive. It's important that you record your measurements and check the areas you're clipping to. Ensure you're wearing the correct base size to not cause any damage or loss to your biological hair. Once you have your stage, area and measurements, to look Goo Goo topper base pictures to determine which topper base size will give you the best coverage. Your area of hair loss may change or shift, so it's important to retake your measurements every six months and record those measurements every time.
Choose a topper may seem easy but considering your stage of hair loss area of coverage needed and the condition of your biological hair is important when choosing a base size. Measuring correctly will prevent the topper from shifting, pulling, or creating more hair loss.
3. How long does Human Hair Topper last?
At our brand, we take pride in providing high-quality topper extensions that are designed to last. With proper care and maintenance, our topper extensions can typically last up to 12 months.
Remember, individual results may vary depending on the care provided and the frequency of wear. By following these guidelines and providing proper maintenance, you can maximize the lifespan of your topper extension and enjoy its beautiful appearance for up to 12 months.
4. How often should you wash your Human Hair Topper?
This largely depends on how often you wear them. You can probably use your best judgement in how often to wash them. Try not wash your toppers often, because unlike your natural hair, these toppers will not collect the natural oil from your scalp.
If you are still unsure how often you should wash your toppers, then please wash your toppers 2–3 times a week or wash them when they look dirty, lifeless, have product build up or smell. Wash your toppers with the 100% sulfate-free shampoo that's specially designed for toppers. This is the most effective and mildest way to make your toppers stay moisture.
We don't recommend blow drying your hair if you can avoid it. However, if you are looking to wear the toppers immediately after and would like to dry them quickly, make sure to use heat-protection spray to extend the lifespan of your toppers whenever you use a thermal styling tool."
5. Can I color, tone, or bleach my Human Hair Topper?
You may color, tone, or bleach your toppers, because they are 100% human hair. But we do not recommend bleaching your Goo Goo Hair toppers as they have already been dyed at our manufacture, and forcing bleach on hair that has already been dyed can be difficult.
If you truly want to bleach your toppers, please consider our virgin hair with natural color and not color-treated before. If you would like to dye your hair, please opt for a lighter one to dye darker, rather than a darker one to bleach lighter.
And please be reminded that never try to dye the topper yourself at home. Get yourself a professional hair colorist, ideally, someone who has had previous experience working with toppers.
6. Can I heat my Human Hair Topper?
Our Hair is real human hair and can be heat styled using a flat iron, curler, blow dried or air dried just like your own hair. Keep in mind that use of heat styling and other hair products will cause damage to your extensions over time. Do not leave on heat for extended time periods, extensions can burn just like your own hair.
7. Do Human Hair Topper get curly after washing or getting wet?
It will be a little curly after wash, Goo Goo's hair is 100% human hair. It can be straightened.
Hair topper
Love it! And is very comfortable! I will buy another
Looks great
It blends well looks natural on I coloured it to match. Easy to use I recommend this hair piece.
Decent color match, looks natural
I always struggle trying to pick colors online but I think I did a pretty good job with this one. This topper allows me to go a little bit longer between coloring appointments because it matches my growout super well. I think there's a price glitch at the moment showing these products as $200+, but from what I remember they are a little closer to $100, which is a good value.
Nice quality, excellent color match
I've been wearing toppers on/off for at least 3 years. This is a quality topper with real human hair at a decent density. I would recommend it to anyone looking for a topper due to thinning hair at the top.
Good quality
The quality of the hair seems great and the clips are clips are comfortable.